At Kansas City Corporate Challenge V is for Victory!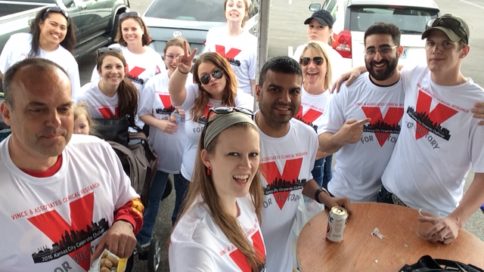 For the first year, the employees at Vince & Associates, an Altasciences company, participated in a local competition called Kansas City Corporate Challenge (KCCC). As you can see by the company t-shirts, we challenged the competition to Bring It, and in the end, V was for Victory! KCCC defines itself as "an Olympic-type event that allows Kansas City area corporations to interact with each other through a variety of sporting events." KCCC runs April through June. It's a time where local business and corporations come together to compete in all kinds of events. It's all in good fun and raises money for Special Olympics KC Metro. These sporting events included things like tennis, volleyball, darts, soccer, table tennis, running, and even tug-of-war. Our employees put in a great effort and had a lot of fun along the way! Take a look as some of the pictures from our events!
THERAPEUTIC AREAS
Our deep expertise and capabilities in a broad range of therapeutic areas encompasses preclinical and early clinical studies for both small molecules and biologics. We can manage your entire program, as well as provide comprehensive support research services and bioanalytical expertise.
Please see Therapeutic Areas for a fuller discussion of our capabilities and expertise.