Regulatory ♥ – Revised ICH E14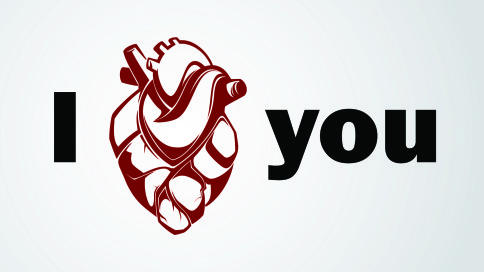 Happy almost Valentine's Day! (FYI – it's on Sunday if you haven't arranged the gift, flowers, etc. for that special someone).
This heart-filled season, our team is getting excited about the revised E14 Guidance from the International Council for Harmonisation (ICH). Okay, so it's a different kind of heart than the one at the end of Cupid's arrow, but arguably a way more important one since without it our bodies are pretty much useless.
So, what does a revised E14 Guidance mean for pharma and clinical research? A.K.A. what's the big deal?
It's important to note that this revision is the consequence of several years of research and analysis. The IQ-CSRC prospective study, which was released last year, applied exposure response (ER) analysis on data from standard clinical pharmacology as a test for whether or not TQT statistical-like results could be gained in early phase studies. The short answer to that question – yes. For the long answer here are the study and results.
Now, there's nothing particularly wrong with the traditional TQT study. It is a tool to identify QT interval prolongation; however, if sponsors can get the same data from an early phase clinical study then that's a much more cost efficient solution. And it's not pocket change. We're talking a potential savings of millions of dollars.
So, here's the big deal. Early QT assessment is now a fully accepted alternative to a TQT study, and TQT study waivers are already being granted. That's right. You read that correctly. This is already happening. Times, they are a changin', right?
We are so excited about this huge step forward that we at Vince & Associates, an Altasciences company, have built specialized QT safety assessment capabilities into our new, four-story research campus expansion. This customized suite has been designed to minimize 60hz interference allowing for better data collection for both traditional ECG readings as well as holter monitoring. Being that we were the first clinical research site certified by iCardiac Technologies for utilizing the technology for conducting both traditional TQT studies as well as High Precision QT analysis in early phase trials means that Vince & Associates has the expertise to obtain the highest quality ECG data and potentially eliminate the need for a full TQT study. Sponsors could potentially de-risk early development programs and increase the valuation of a product for out-licensing.
If you'd like to get into the Valentine's Day spirit by getting more information on the new guidance, the IQ-CSRC study, or the history behind this major development then we encourage you to peruse the links below.
THERAPEUTIC AREAS
Our deep expertise and capabilities in a broad range of therapeutic areas encompasses preclinical and early clinical studies for both small molecules and biologics. We can manage your entire program, as well as provide comprehensive support research services and bioanalytical expertise.
Please see Therapeutic Areas for a fuller discussion of our capabilities and expertise.