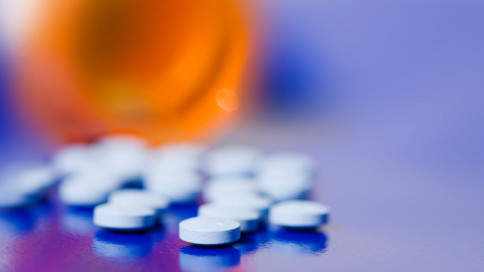 If you work in pain or addiction research you're probably familiar with a Naloxone Challenge, when a patient is given the opioid antagonist drug naloxone to determine if they are opioid dependent, but today we're going to introduce you to the social issue facing many addicts, which we're calling the Suboxone Challenge.
In the Journal of Clinical Pharmacology this month there is an article by Dr. Lorraine Rusch of Vince & Associates Clinical Research which describes a widespread issue facing the United States today – opioid addiction.
According to the Institute of Addiction Medicine, while the population of the US is less than 5% of the global population, 80% of the opioids and 90% of the hydrocodone used worldwide is used by Americans. The Centers for Disease Control and Prevention (CDC) estimates that 2.2 million Americans abuse opioids and 1.8 million are dependent on them, thus they are not able to stop taking them without going into withdrawal. That's roughly 4 million people in the US who are either abusing or addicted to prescription opioids. To put that in perspective for you, it's approximately the population of Oregon.
So, how do these people get help for their addiction? Currently, treatment options in the US are extremely limited for substance abusers. There is an exceptionally compelling article in The Huffington Post, "Dying to be Free," about the challenges abusers face when looking into treatment options.
Historically, there has been quite a lot of resistance to the use of Suboxone (a drug made with buprenorphine hydrochloride which helps to reduce the symptoms of opioid dependence), which many in the medical community see as the best treatment available. The thought process behind a resistance to Suboxone is numerous physicians and addiction counselors (many of which with little to no formal training on opioid addiction treatment) along with many members of the legal system believe that abstinence is the preferred treatment as with alcohol addiction. The author of "Dying to be Free" discusses the insufficiency of the 12-step program used for alcoholics when translated for opiate addicts. Why? When a person abuses opioids for extended periods of time their brain function is altered. Their brain literally changes.
So, what is the state of Suboxone? Why is it so hard to get this treatment to the patients who need it? While the National Institute on Drug Abuse (NIDA) has tried to increase the use of Suboxone and Methadone, many states have pushed back by limiting the number of doctors allowed to prescribe these drugs as well as limit the amount of times they can prescribe the drug in a year. Because of excessive regulation and the fear of non-compliance, it's hardly surprising there is a shortage of doctors in addiction medicine. According to the Substance Abuse and Mental Health Services Administration (SAMHSA), there are less than 30,000 physician with the ability to prescribe Suboxone (each one can take on 30 patients their first year and 100 patients each year after), but there are millions of people suffering from substance addiction.
What does the future hold? It's really in the hands of US government agencies like NIDA and the US Department of Health and Human Services (HHS) who are committed to understanding addiction and working with the biopharmaceutical companies to combat this problem. Vince & Associates Clinical Research conducts multiple Human Abuse Liability and Abuse Deterrent Formulation clinical trials each year and stands with the government and innovator companies to develop new medications that can help to reduce the rates of opioid addiction and abuse while still providing pain relief to those who need it.
If you or someone you know suffers from opioid addiction there is help. The HHS has an excellent information packet called Medication-Assisted Treatment for Opioid Addiction which includes a list of support groups, abuse treatment facility locators, and free informational booklets.
THERAPEUTIC AREAS
Our deep expertise and capabilities in a broad range of therapeutic areas encompasses preclinical and early clinical studies for both small molecules and biologics. We can manage your entire program, as well as provide comprehensive support research services and bioanalytical expertise.
Please see Therapeutic Areas for a fuller discussion of our capabilities and expertise.