Press Releases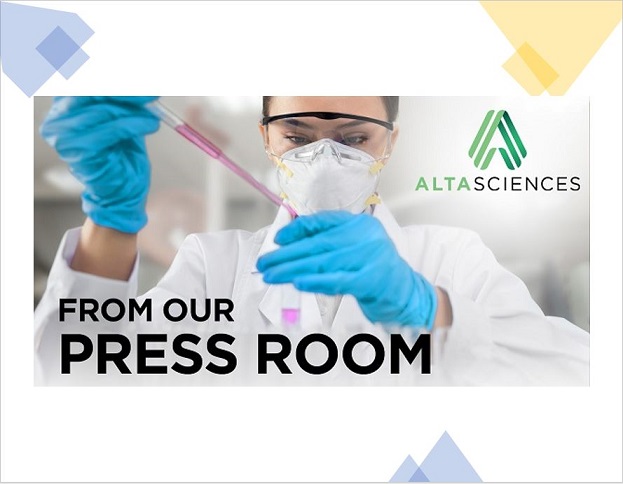 Related Press Release
Altasciences has completed a Phase I study for the development of gimsilumab, a fully human monoclonal antibody that targets granulocyte-macrophage colony stimulating factor (GM-CSF), found to be up-regulated in SARS CoV-2 in patients with or at risk of developing acute respiratory distress syndrome (ARDS).
Press Release

Altasciences is pleased to announce the appointment of Martin Poirier, M.Sc., as Senior Director of Bioanalytical Sciences, based in Altasciences' preclinical facility in Seattle, WA.

Press Release

On behalf of the sponsor, Acurx Pharmaceuticals, Altasciences is proud to have successfully completed the clinical conduct, data management, and SAS programming for ACX-362E, a novel, oral antibacterial agent for the treatment of Clostridioides difficile infection (CDI), an acute, serious, potentially life-threatening, intestinal infection.

Press Release

Altasciences is pleased to be adding Drs. Andrew Gorman and Sylvia West to their team of clinical veterinarians. Both will play key roles in providing clinical care, research, and surgical support, as well as insight into protocol development.

Press Release

Altasciences is pleased to announce the addition of Dr. Lynne LeSauteur, PhD, to their bioanalytical management team, responsible for the Bioanalytical Services department in the U.S.A. and the Ligand Binding team in Canada.

Press Release

Altasciences is proud to announce that CEO Chris Perkin has been recognized as a 2019 Red Jacket honoree.

Press Release

Altasciences announced today that they have been selected by Leidos Health to guide and support the development of RAP-103 peptide as a chemical nerve agent therapeutic on behalf of the Medical CBRN Defense Consortium and funded by the Defense Threat Reduction Agency (DTRA).