Press Releases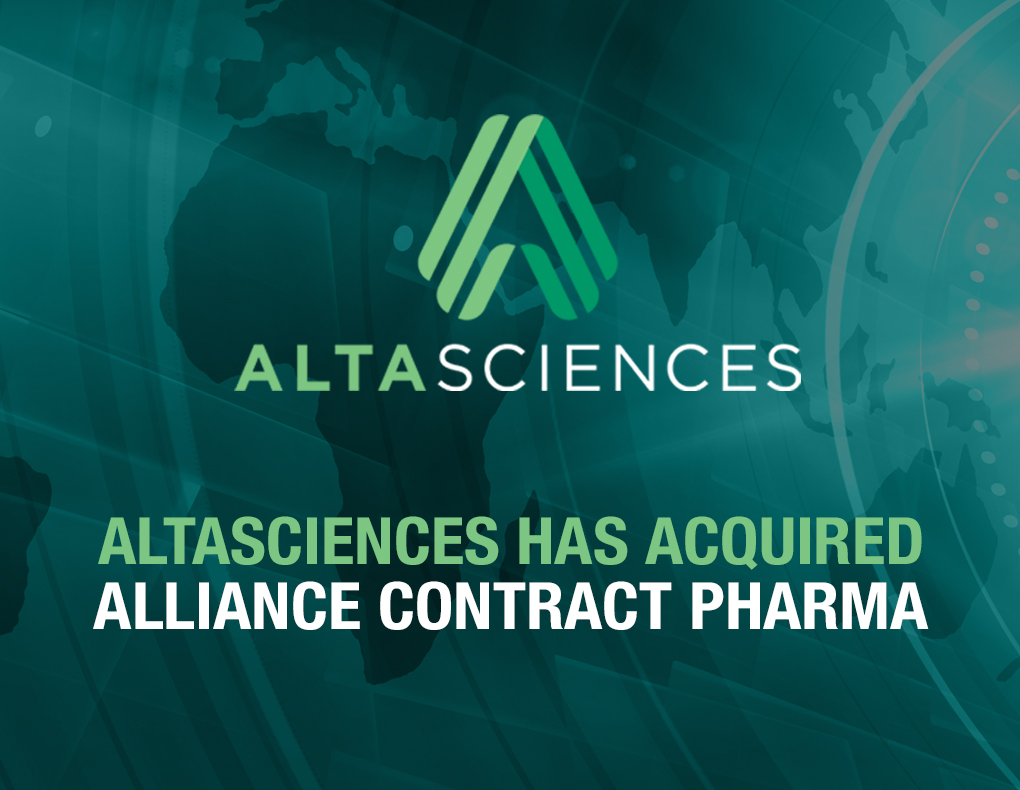 Related Press Release
Altasciences announced that it has acquired Alliance Contract Pharma.
Press Release

Altasciences is proud to announce that CEO Chris Perkin has been recognized as a 2019 Red Jacket honoree.

Press Release

Altasciences announced today that they have been selected by Leidos Health to guide and support the development of RAP-103 peptide as a chemical nerve agent therapeutic on behalf of the Medical CBRN Defense Consortium and funded by the Defense Threat Reduction Agency (DTRA).

Press Release

Altasciences will provide its full-service solutions, including clinical pharmacology, first-in-human and proof-of-concept trials, program management, medical writing, biostatistics, and data management to support and conduct comprehensive early phase clinical services for WuXi AppTec's multiple ongoing WIND programs.

Press Release

Altasciences won in the Most Successful Early Phase Research (Preclinical & Phase I) category at the 2019 Clinical and Research Excellence (CARE) Awards. The award win was announced during a ceremony presented by Ben Nemzer at the Hyatt Regency Boston, US on May 2, 2019.

Press Release

Altasciences announced today that they have completed the expansion of their specialized smoking/vaping facility across their clinical research units in North America, demonstrating their commitment to further assisting sponsors in meeting the requirements for regulatory submission for inhalation products.

Press Release

For the 2019 CRO Leadership Awards, Life Science Leader magazine once again teamed up with Industry Standard Research (ISR) to determine the award recipients.