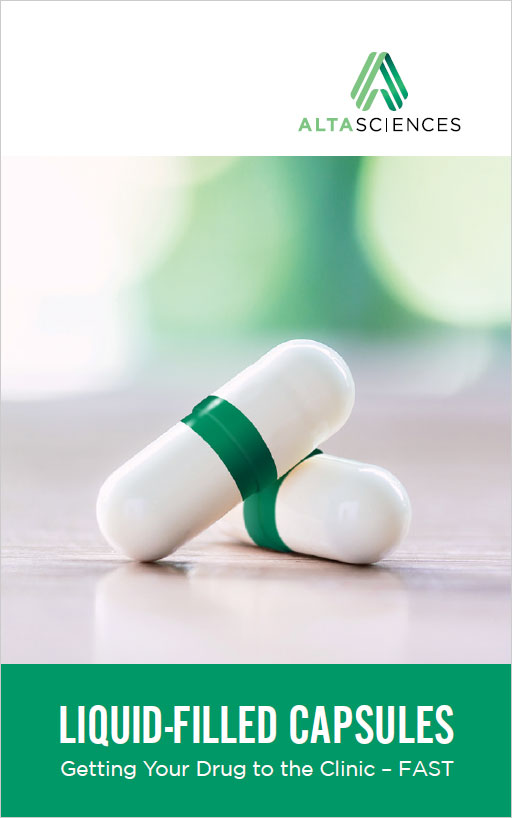 Liquid-filled, two-piece capsules present pharmaceutical and nutritional supplement scientists with a tool to effectively formulate poorly soluble drugs and supplements, while reducing development time and costs. Liquid filling also offers the ability to control R&D compounds, which are expensive and in limited supply.
Learn more about the full benefits of liquid-filled capsules as a dosage form and how it can accelerate your drug development timeline.
Gelatin Capsules: the Market Standard for Many Years
High-quality product matches the stringent requirements of the pharmaceutical industry
Excellent performance on high-speed capsule filling and sealing machines
Can be filled with SSM formulations up to 70° C
Compatible with a range of excipients for improving bioavailability of poorly soluble drugs
Quali-V® Capsules: Hypromellose Capsules Made From Plant-Derived Materials
Proven pharmaceutical performance
Meets all compendia dissolution requirements
Compatible with a wider range of excipients than gelatin
Preferred for hygroscopic fills
Exceptional for low-humidity applications, no brittleness
Maintains shell mechanical strength at low moisture contents
Can be filled with SSM formulations up to 80° C
Ideal for new drug development
Benefits of Liquid-Filled, Two-Piece Capsules
Simple and cost effective formulation. Liquid capsules require no binders, lubricants, or plasticizers commonly found in traditional solid-dosage forms and soft gels. Aqueous and non-aqueous liquids to semi-solids can be filled and banded.
Absorption and bioavailability are enhanced. Your API is already in solution or dispersed suspension.
Integrated tamper proofing. Banded capsules provide a non-permeable barrier.
Liquid-filled, two-piece capsules are better than soft gel capsules. Thinner wall construction allows for smaller capsule sizes and more efficient and complete dissolution over soft gels.
Unique branding opportunities. Nearly infinite choices of capsule and banding colors provide a wealth of product differentiation options. From clear capsules and clear bands to two-color capsules and contrasting band color — the combinations are endless.