EARLY PHASE CLINICAL DRUG DEVELOPMENT
For your early phase research, our experts in clinical trial services ensure the design and conduct of clinical pharmacology and early efficacy studies generate the data that meets your objectives, leveraging preclinical data in the design of the programs that move your drug candidate to proof of concept. We have expertise in all the clinical pharmacology studies for regulatory submissions, in a wide range of therapeutic areas, for small molecules, biologics, and 505(b)(2) or Hybrid applications, on behalf of biopharmaceutical companies of every size.
Our Early Phase Clinical Development Solutions
Partner with us for your early phase studies. We customize our process to suit your requirements—working with you to leverage preclinical data, and conducting the testing that takes your programs through to proof of concept. We offer comprehensive services for wide range of study types on behalf of biopharma companies of every size.
Consult our Clinical Services Fact Sheet for more information on our clinical trial service capabilities.
Consult our Pharmacy on Demand Fact Sheet to see how we save you time with integrated processes and synergies between manufacturing and clinic.
Consult our Clinical Sample Kits Fact Sheet to learn more about our streamlined sample management process, and comprehensive kits that include all your sample collection and shipment needs, such as pre-labelled, color-coded tubes, transfer pipettes, sorting and shipping containers, and so much more.
285+
CLINICAL TRIALS
COMPLETED
ANNUALLY
400K+
PARTICIPANTS IN OUR
COMBINED DATABASE

TYPES OF CLINICAL STUDIES
FIRST-IN-HUMAN TRIALS (FIH)

FIRST-IN-HUMAN TRIALS (FIH)

A great place to start your early clinical development is with a first-in-human (FIH) study conducted by Altasciences. Our experience includes more than 360 FIH studies for both small molecules and biologics.

PROOF OF CONCEPT (POC)

Reach critical milestones faster with our integrated, comprehensive proof of concept study services. Adept at the design and conduct of phase I clinical trials, we will deliver your clinical research efficiently and effectively. Supported by regulatory experts, bioanalytical scientists, experienced biostatisticians and medical writing teams, your POC clinical trial is in excellent hands with Altasciences.

DRIVING SIMULATION

With more than 13,000 simulated drives, we have extensive experience designing and conducting driving simulation studies to establish the extent and duration of drug-related impairment, or to demonstrate an improvement in driving ability after pharmaceutical treatment.

HUMAN ABUSE POTENTIAL

Studies looking at human abuse potential and abuse-deterrent formulations require clinical trial services that include specialized pharmacies, highly trained staff, robust patient databases, and the operational skill to retain participants.

BIOAVAILABILITY​/​BIOEQUIVALENCE

BIOAVAILABILITY​/​BIOEQUIVALENCE

Altasciences has designed, conducted, analyzed, and reported on more than 1,600 bioavailability (BA) and bioequivalence (BE) studies for more than 1,200 products or combinations during our 25+ years of offering clinical trial services.

DRUG-DRUG INTERACTION

Drug-drug and drug-alcohol interaction studies are important steps in finalizing the clinical pharmacology details of your product label. Trust your DDI and drug-alcohol studies to a CRO that has been offering clinical trial services, designing and conducting such studies for decades.

PHARMACOKINETICS IN SPECIAL POPULATIONS

PHARMACOKINETICS IN SPECIAL POPULATIONS

We can rapidly recruit a broad range of special population participants for PK studies, using a combination of our existing database and participant outreach.

QT ASSESSMENT

We have been designing and conducting QT studies since the FDA E14 guidance was finalized. Our clinical trial services team has experience in both early cardiac safety assessment and thorough QT prolongation studies.

RENAL AND HEPATIC IMPAIRED

RENAL AND HEPATIC IMPAIRED

Renal and hepatic impaired studies are often part of the last set of clinical pharmacology studies needed for regulatory approval. Plan ahead with Altasciences to keep you moving seamlessly toward approval.

IMAGING

Altasciences has the experience and affiliated facilities to incorporate imaging into most clinical pharmacology studies.

BIOLOGICS / BIOSIMILARS

With decades of experience in testing of biologics or biosimilar products, we offer the comprehensive preclinical, clinical, and bioanalytical expertise you need to move your large molecule programs forward. In fact, more than 40% of our current preclinical and clinical studies are conducted on biologics.

CANNABIS

From conducting the world's first safety and tolerability testing of a novel combustible cannabis formulation, to testing synthetic cannabinoids or products for the recreational market, Altasciences' clinical trial services are world leaders in cannabis testing.

ETHNOBRIDGING

Reach regulatory milestones faster with ethnobridging clinical trials. Altasciences can help reduce your drug development timelines by researching Asian populations where studies have already begun in North America or Europe, according to protocols accepted by Asian countries.
THERAPEUTIC AREAS
Our deep expertise and capabilities in a broad range of therapeutic areas encompasses preclinical and early clinical studies for both small molecules and biologics. We can manage your entire program, as well as provide comprehensive support research services and bioanalytical expertise.
ROUTES OF ADMINISTRATION
We have expertise with multiple routes of administration, including the ones listed below. If your study needs a route not listed here, please contact us.
Oral
Sublingual
Parenteral
Infusion
Ocular
Intranasal
Topical
Intravaginal
Rectal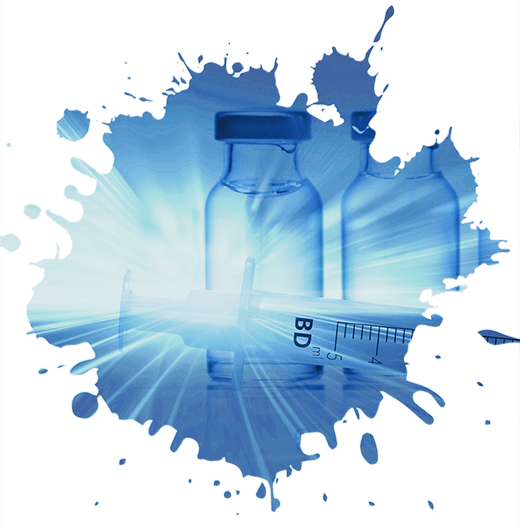 PARTICIPANT RELATIONSHIP MANAGEMENT
We are proud of our demonstrated ability to meet recruitment milestones of healthy participants and patients, and of our upscale facilities designed for optimum recruitment and retention. Our clinical trial recruitment processes and extensive database effectively match study requirements to participant profiles, including inclusion and exclusion criteria, length of confinement, and number of return visits. This facilitates rapid recruitment — ensuring on-time start-up and participant retention for both short- and long-term confinements. Our full-time, in-house recruiting staff follows a proactive and study-specific recruitment strategy that makes use of multiple media channels.
Our searchable database of screening histories allows us to give you feedback on the percentage of our population that will qualify. When it comes time to recruit patients, it allows us to target those that are more likely to qualify. Additionally, our network of specialized clinicians and relationships with local hospitals provide access to a wide range of additional patient populations.
COMMITTED TO SAFETY
Full-time, dedicated research physicians oversee all aspects of our early clinical development services. All participants are assessed daily by an Investigator and under constant close supervision. When needed, we can use our telemetry system to monitor ECGs and pulse oximetry. Panic buttons are strategically placed throughout our clinics so that participants can alert clinical staff of emergencies. Advanced Cardiac Life Support (ACLS) provider coverage is on-site 24/7, with all clinical staff certified in Basic Cardiac Life Support and trained in scenario-based response. Our clinical facilities are under 24/7 video surveillance, have controlled access throughout, and are in close proximity to major hospitals.
COMPREHENSIVE FULL-SERVICE CRO OFFERING
Our full support service model complements our clinical trial services to best meet your needs.
Scientific, Regulatory and Strategic Guidance
Protocol Development
Project Management
Bioanalysis (small and large molecules)
Data Management
Biostatistics
Clinical Monitoring
Reporting
CDISC
Archiving
EARLY CLINICAL TRIAL SERVICES – FAQs
What clinical trial services are available?
Altasciences offers fully integrated regulatory, scientific and strategic guidance, protocol development, clinical pharmacology and monitoring, state-of-the-art bioanalysis, expert project and data management that is CDISC compliant. We also have highly skilled teams in biostatistics and medical writing/reporting. For your small molecules, we have manufacturing and analytical services available. Whether you are looking for a single study or full program, our clinical trial services are here to support you.
How to make the most of your CRO partnership?
When choosing a CRO partner for clinical trial services, expert, comprehensive, integrated, agile, and flexible, are all qualities to look for. Altasciences is a mid size, forward thinking CRO with all the scientific expertise and experience to successfully manage your drug development program, with a fully integrated preclinical to clinical offering, including expert bioanalysis, small molecule manufacturing and analytical services, and more.
How do you ensure that your clinical trial services provider has a quality culture?
Ensuring that a CRO treats the quality of their work with the utmost care is crucial. At Altasciences, quality is our primary driver, for clinical trial services, and every other service offering we have, from development to bioanalysis to manufacturing. Ensuring that we are always aligned with the guidelines and that our interactions with regulatory agencies are successful are critically important. Read more about our approach to successful regulatory audits here.
How does Altasciences ensure an integrated approach for their comprehensive services?
Our vision is to provide our sponsors with a seamless drug development process, from lead candidate selection through to proof of concept. We provide the scientific, strategic and regulatory expertise to guide you through each phase of development, from preclinical to clinical trial services, and beyond. With one CRO, integrated, comprehensive and scientifically outstanding, you only need to Tell Us Once™ about your program goals, and we'll take care of the rest.
How much industry experience does Altasciences have?
Our company has been thriving for over 25 years, consistently delivering top quality clinical trial services to sponsors worldwide, in addition to comprehensive preclinical services, manufacturing, and analytical services. Our teams offer vast and broad industry experience from CROs, biopharma and pharma, academia, government, and other industry sectors.