Image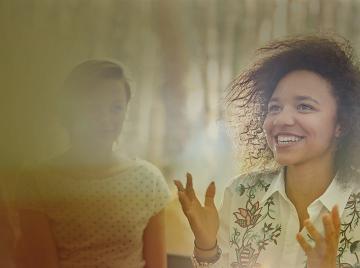 Working in Unison
Bring your talents and forward-thinking approach to Altasciences and help us develop medicines for those who need them, faster. We have a number of opportunities for you to explore.
LIFE AT ALTASCIENCES
Alta means elevated in Latin, reflecting our high standards and commitment to quality in everything we set out to accomplish as we advance the future of drug development.
At Altasciences, we believe in equal opportunities for all, and cultivate a diversified, inclusive, and respectful work environment.
We are looking for talented and enthusiastic people, like you, to join our growing team! Our purpose is to help get better drugs to people who need them, faster. Our mantra is: MOVING IN UNISON TO DELIVER BIG IMPACT WITH A PERSONAL TOUCH. Whether you're a recent college graduate or seeking your next career opportunity, it's time to discover your future at Altasciences.
Learn more about what we do and where we do it.
9
CITIES
MONTREAL
LAVAL
KANSAS CITY
SEATTLE
PHILADELPHIA
LOS ANGELES
SCRANTON
COLUMBIA
SACRAMENTO
1800
+
EMPLOYEES
A DIVERSE
MOTIVATED AND
TALENTED FORCE
FOR EXCELLENCE
1
CULTURE
A UNIQUE CRO/CDMO
FOCUSED ON
CUSTOMER SERVICE
AND THE
ADVANCEMENT OF
MEDICAL SCIENCE
A Different CRO/CDMO
The challenges and rewards of our work make every day promising and engaging.
For most of us who work here, this isn't just a job — we really believe and stand behind the company's mission statement. At every level, our leadership is invested in the operation, the employees, and the success of the company.
Altasciences has an amazing group of people that I have the privilege to work with. This is a direct result of the work culture that promotes enthusiastic, energetic, and result driven individuals.
What I love about working at Altasciences is that I'm working amongst colleagues that I'm constantly learning from and who support me to take on challenging tasks. I appreciate the work-life balance that my role allows and the work that keeps me engaged and excited to come to work.
Altasciences is an exciting and stimulating work environment. The fast-paced timelines also promote a culture of high performance and excellence. There's never a dull moment!
Since starting my first job at Altasciences, I was trained, welcomed and supported by my team. I was also given the opportunity to start new projects and initiatives. Altasciences provides a great environment for junior employees to begin and advance their career.
OUR CORE VALUES
Customer Focus
Quality and Excellence
Integrity
Respect
Employee Development
We are united by our core company values. We thrive on being the best that we can be, in all that we do — quality and integrity being at the core of who we are.
Above all, we recognize that our success stems from our employees and their contributions.
Any correspondence with regard to employment would come from an altasciences.com email address—read our fraud alert HERE.
Workplace Diversity
Altasciences is proud to be an equal opportunity workplace and is an affirmative action employer. We understand the value of diverse voices and viewpoints, and are committed to fostering an inclusive, lively community within our walls and across our industry. If you have a disability, and you believe you need reasonable accommodation to search for a job opening or to submit an online application for a U.S.-based position, please send us a message.
We invite any applicant and/or employee to review the Kansas locations' written Affirmative Action Plan, available by request:
MEANINGFUL BENEFITS
Harmony between your personal and professional life is key to bringing your best to work every day. That's why we have implemented a variety of programs to support you in achieving this goal.
Our benefits include:
Flexible work arrangements (remote work, shifts, etc.)
Flexible group insurance benefits plan
Employee referral program
Continuous learning and development
Group 401(k)/RRSP with employer contribution
Employee Assistance Program and telemedicine
GIVING BACK
We take pride in engaging in the communities where we work and live. Initiatives include Christmas gift drives for kids, food and winter clothing drives, Dare to Give breast cancer fundraising, and school supplies campaign. All of us bring the same passion, commitment, and dedication present in our work to our community involvement.