WHAT IS ALTASCIENCES?
Altasciences is a forward-thinking, mid-size contract research organization offering pharmaceutical and biotechnology companies a proven, flexible approach to preclinical and clinical pharmacology studies, including formulation, manufacturing, and analytical services.
A MESSAGE FROM OUR CEO
Imagine partnering with an integrated team that you trust, and telling your story once. Imagine a world where everyone and every project is of equal importance. Just imagine…
OUR STORY
For over 25 years, Altasciences has been partnering with sponsors to help support educated, faster, and more complete early drug development decisions.
Our integrated, full-service solutions include preclinical safety testing, clinical pharmacology and proof of concept, bioanalysis, program management, medical writing, biostatistics, clinical monitoring, and data management, all customizable to specific sponsor requirements.
Our shared goal: to help you make educated, faster and more complete early phase drug development decisions — to speed you to proof of concept and beyond.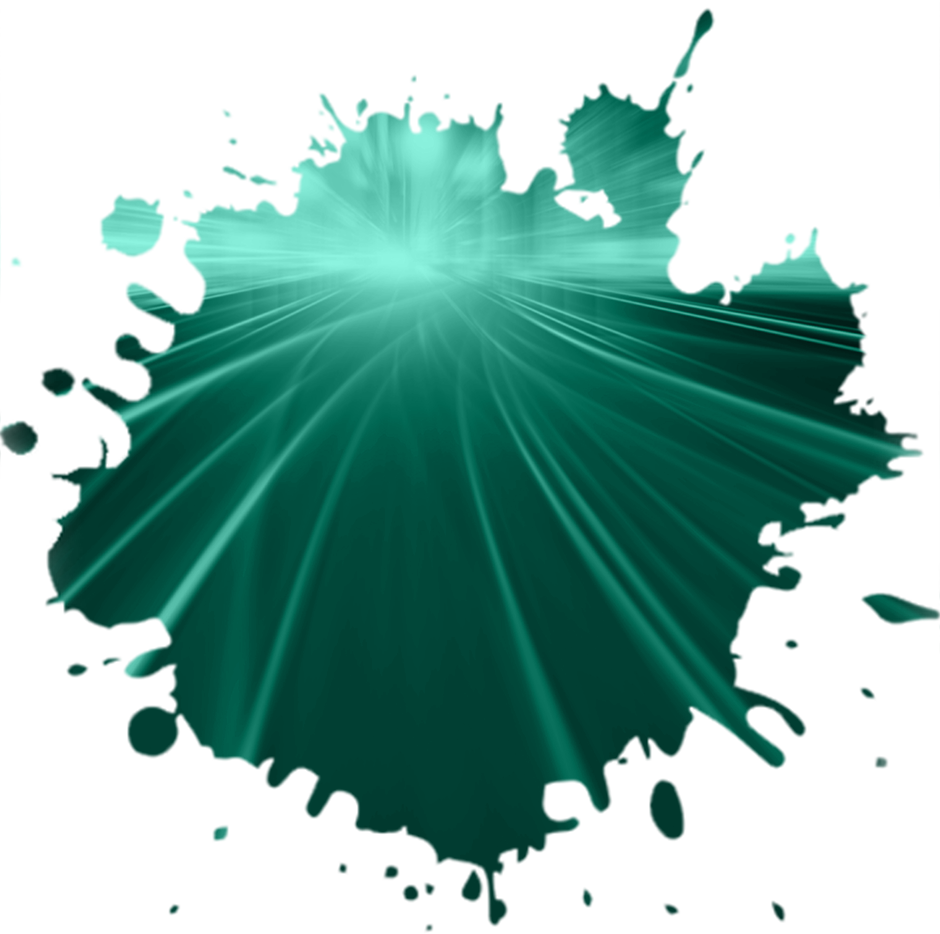 OUR UNIQUE APPROACH
At Altasciences, we provide you with clear, customized roadmaps, supported by our real-time data generation, proprietary communication platform, and central program management and scheduling to help you get to clinical proof of concept, faster.
Our Purpose
Our purpose is to help you research and develop potentially life-saving therapeutics — and get you there faster, with integrated CRO/CDMO services, always moving in unison for maximum efficiency. Our commitment to quality, excellence, integrity, and respect help us deliver big impact with a personal touch.
Our Facilities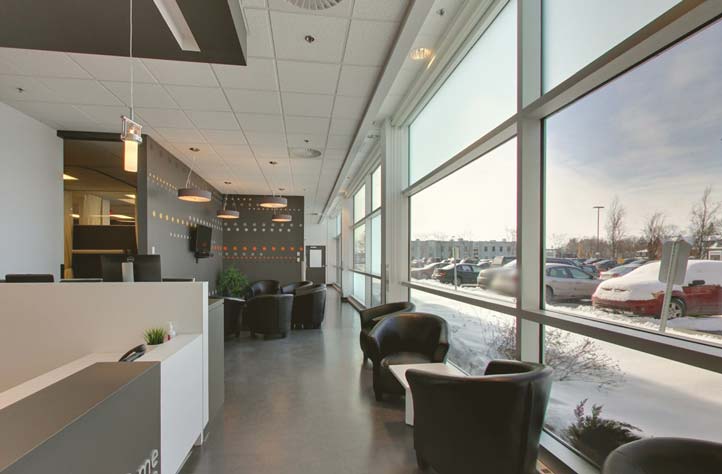 1200 Beaumont Avenue
Montreal, QC H3P 3P1
Canada 514 381-2546
---
Altasciences has strategically placed research and manufacturing facilities across North America.
Our clinical trial facilities include adaptive Phase 1 and 2 clinical pharmacology units for healthy normal participant and patient population studies, as well as capabilities for specialized assessments such as driving simulation, human abuse potential, for large and small molecules.
Our preclinical research facilities include 585,000 square feet of purpose-built space, where we conduct comprehensive regulatory safety testing, bioanalysis, and other research support services in a wide range of species for both small and large molecules.
We have state-of-the-art bioanalytical laboratories, including LC-MS/MS and a dedicated ligand binding large molecule lab, with over 200 specialized analysts available 24/7, according to program needs. We use the latest equipment, technologies, and advanced methods, and have the capacity to process over 60,000 study samples per month.
Our 64,000 square-foot CDMO formulation, manufacturing, and analytical campus includes an analytical lab, R&D formulations lab, multiple manufacturing suites including segregated and dedicated Schedule I and potent handling capabilities, and warehouse space.
---
Our Origins
1992
Founded as Algorithme Pharma
1996
Built clinical site and bioanalytical laboratory, Montréal, Quebec
1999
First contract with a US-based biotech company
2001
Passed first inspection by US FDA
Inaugurated HQ and new bioanalytical lab in Laval, Quebec
2005
New clinical site opened in Montréal, Quebec
2010
Chris Perkin appointed President and Chief Executive Officer
2013
Became Altasciences and acquired Vince & Associates Clinical Research in Kansas City, KS
2016
Expanded research campus in Kansas City, KS
2018
Acquired preclinical safety testing business in Seattle, WA
2020
Acquired manufacturing and analytical services facility in Philadelphia, PA
2021
Acquired clinical pharmacology unit in Los Angeles, CA
2021
Expanded manufacturing and analytical facility in Philadelphia, PA
2021
Expanded ligand binding laboratory in Laval, Quebec
2021
Acquired preclinical testing laboratory in Scranton, PA
2022
Acquired preclinical testing facility in Columbia, MO
Recognized by the industry, Altasciences has the leadership, scientific, and operational excellence you need to move your programs from lead candidate selection to clinical proof of concept, and beyond.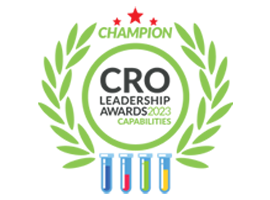 May 2023
CRO Leadership Awards 2023 (Capabilities)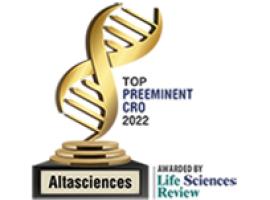 October 2022
Life Sciences Review Top CRO 2022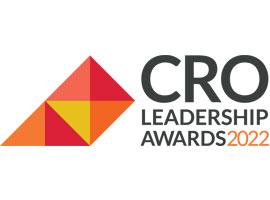 May 2022
CRO Leadership Awards 2022 (Multiple Categories)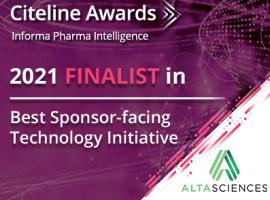 August 2021
Citeline Awards 2021 Finalist in Best Sponsor-Facing Technology Initiative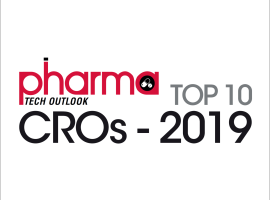 June 2019
Pharma Tech Outlook Top 10 CROs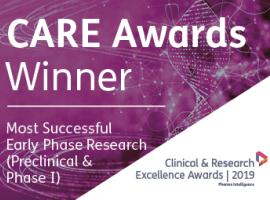 May 2019
Most Successful Early Phase Research (Preclinical and Phase I)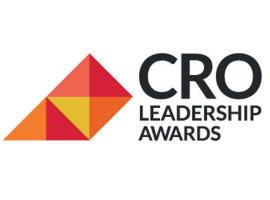 February 2018, 2017, 2016, 2015, 2014
CRO Leadership Awards (Multiple Categories)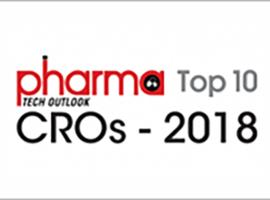 August 2018
Pharma Tech Outlook Top 10 CROs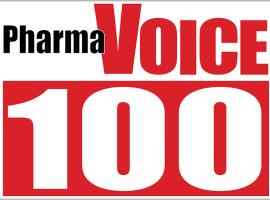 August 2018, 2017, 2016, 2015
PharmaVOICE 100 Most Inspiring Leaders in the Life Sciences Industry - Chris Perkin, CEO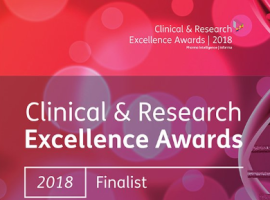 April 2018
Finalist - Most Successful Early Phase Research (Preclinical & Phase I) Clinical and Research Excellence (CARE) Awards by Pharma Intelligence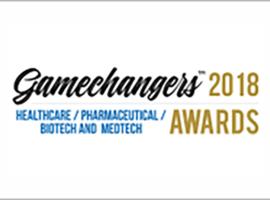 April 2018
Full-Service Early Stage Clinical Research Provider of the Year Gamechangers™️ Healthcare / Pharmaceutical / Biotech and Medtech Awards 2018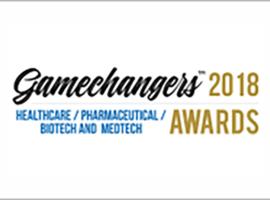 April 2018
Gamechanger of the Year - Chris Perkin, CEO. Gamechangers™️ Healthcare / Pharmaceutical / Biotech and Medtech Awards 2018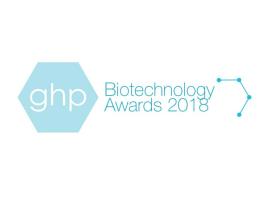 January 2018
Best Early Phase CRO in North America Global Health and Pharma (GHP) 2018 Biotechnology Awards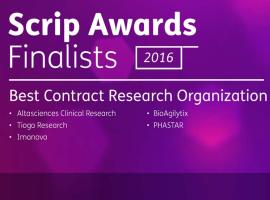 December 2016
Scrip Award for Best CRO - Niche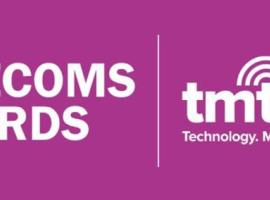 August 2016
Most Innovative in Biotech TMT News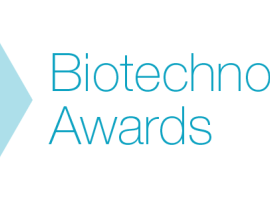 March 2016
Best Full-Service Early Stage Clinical Research Provider in Canada Global Health and Pharma (GHP) 2016 Biotechnology Awards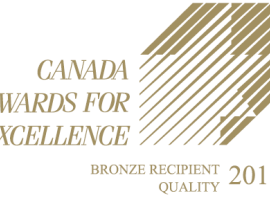 October 2015
Annual Canada Awards for Excellence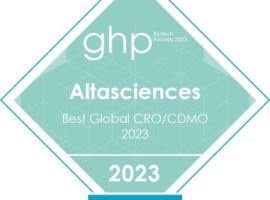 January 2023
GHP Biotechnology Award for Best Global CRO/CDMO 2023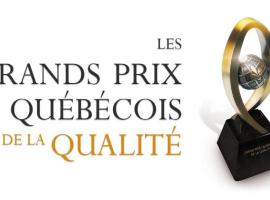 November 2014
Grands Prix Québécois de la Qualité
OUR CLIENTS
We partner with biotech and pharmaceutical companies of every size and spend, from startups to global leaders. Our client portfolio is deep, international, diverse — and working at the forefront of medical science.
The devotion, expertise, and degree of professionalism employed by the (Altasciences) team in all stages of development, and the support provided during the Clinical trial, were unprecedented.
The professionalism and skills (of Altasciences) ... were crucial to the success of our efficacy program... delivered with time and cost efficiencies. Their expertise in Bioanalytical development and method validation has proven to be added value...
Our People
Altasciences' team (nicknamed the A-Team) is a group of diverse, motivated, and talented people dedicated to excellence, science, and making an impact. Click on the tiles below to get to know some of our team better.
Marie-Hélène Raigneau, MBA

Marie-Hélène Raigneau, MBA

Marie-Hélène has been a leader in the drug development industry for close to 20 years. As COO at Altasciences, she oversees Altasciences' clinical and bioanalytical operations, formulation, development, and manufacturing capabilities, and all CRO support services.

Dr. Simone Iwabe, DVM, PhD, DACVO

Dr. Simone Iwabe, DVM, PhD, DACVO

Dr. Simone Iwabe is a board-certified veterinary ophthalmologist and specializes in gene therapy, retinal diseases, glaucoma, OCT, ERG, and ocular safety testing. As part of our preclinical team, she's responsible for conducting eye examinations on the research species in our care. Dr. Iwabe also trains technicians on routine tasks.

Dr. Denise Milovan, PhD, MA, CPsych

Dr. Denise Milovan, PhD, MA, CPsych

Neuroscientist Dr. Denise Milovan is a part of Altasciences' Research Services team, working closely with teams in Business Development, Medical Affairs, Biostatistics, and Clinical Operations to provide science-driven guidance and to promote early adoption of cutting-edge methods to help sponsors reach their milestones.

Ben Reed, BS

Ben Reed is the Executive General Manager of our CDMO solutions, ensuring that manufacturing and analytical services run smoothly, while discovering innovative ways to streamline operations for our sponsors.

Dr. David Nguyen, MD, MBA

Dr. David Nguyen, MD, MBA

Dr. David Nguyen is an anesthesiology-trained General Manager and Medical Director Officer at our Los Angeles clinical facility, with experience in all major inpatient surgical specialties.

Dr. Gaetano Morelli, MD

Dr. Morelli joined Altasciences in 2017 as a Medical Advisor/Consultant for complex studies. He quickly transitioned to Clinical Principal Investigator before becoming a Chief Medical Officer in 2020.

Dr. Lynne Le Sauteur, PhD

Dr. Lynne Le Sauteur, PhD

Dr. Le Sauteur joined Altasciences in September 2019, and leads a team of over 200 scientists involved in bioanalysis, immunogenicity, biomarkers, and immunomodulation assessments for large and small molecules, oligonucleotides, and gene therapy.

Dr. Anahita Keyhani, PhD

Dr. Anahita Keyhani is Altasciences' Senior Director of Scientific Operations, Mass Spectrometry and Method Development. She joined Altasciences in May 2015, and leads a team of over 30 scientists dedicated to regulated bioanalytical method development, validation and sample analysis, from preclinical to Phase IV clinical drug development.

David Grégoire

David Grégoire joined Altasciences as Director of Quality Assurance in 2012. In 2014, he was appointed Vice President, Quality Systems, with overall responsibility for the QA groups and the implementation of quality systems across the organization. As of 2021, he is now the Chief Quality and Compliance Officer.

Francis Douville

Francis Douville joined the Altasciences team in 2018, as Senior Vice President, Technical Operations, for our preclinical facility in Seattle, Washington. Francis oversees our scientific services, validation and equipment, and training groups, as well as leads the anatomic pathology group.

Mike Broadhurst

Mike Broadhurst joined the Altasciences' team in 2018. As the Executive General Manager for our Preclinical Services, Mike works closely with the Altasciences Executive Management Team to ensure quality preclinical services for our clients.

Ingrid Holmes

Ingrid joined Altasciences in 2011, as Vice President of Global Clinical Operations for our clinical pharmacology units in Montréal, Los Angeles, and Kansas City, which, in total, have over 500 beds.
Social
Responsibility
Our people take pride in engaging in the communities where we work and live. Initiatives include Dare to Give breast cancer fundraising, our school supplies campaign, Holiday gift drives for kids, food and winter clothing drives, as well as other ways of giving back. We reflect our passion, commitment, and dedication in everything we do, from our community involvement to our work.
COMMITMENT TO PARTICIPANTS
We value the people who participate in our clinical trials and contribute to advancing medical science. We, in turn, provide a safe, comfortable, and caring study environment. We treat all our participants respectfully, with transparency and openness, at the initial recruiting and screening process, and throughout the trial period.
FOCUS ON ANIMAL WELFARE
We maintain an unwavering focus on the welfare of the laboratory animals in our care. Our entire preclinical staff is trained in laboratory animal care and focused on animal welfare and environmental enrichment—embracing compassion, sensitivity and adherence to regulatory guidelines.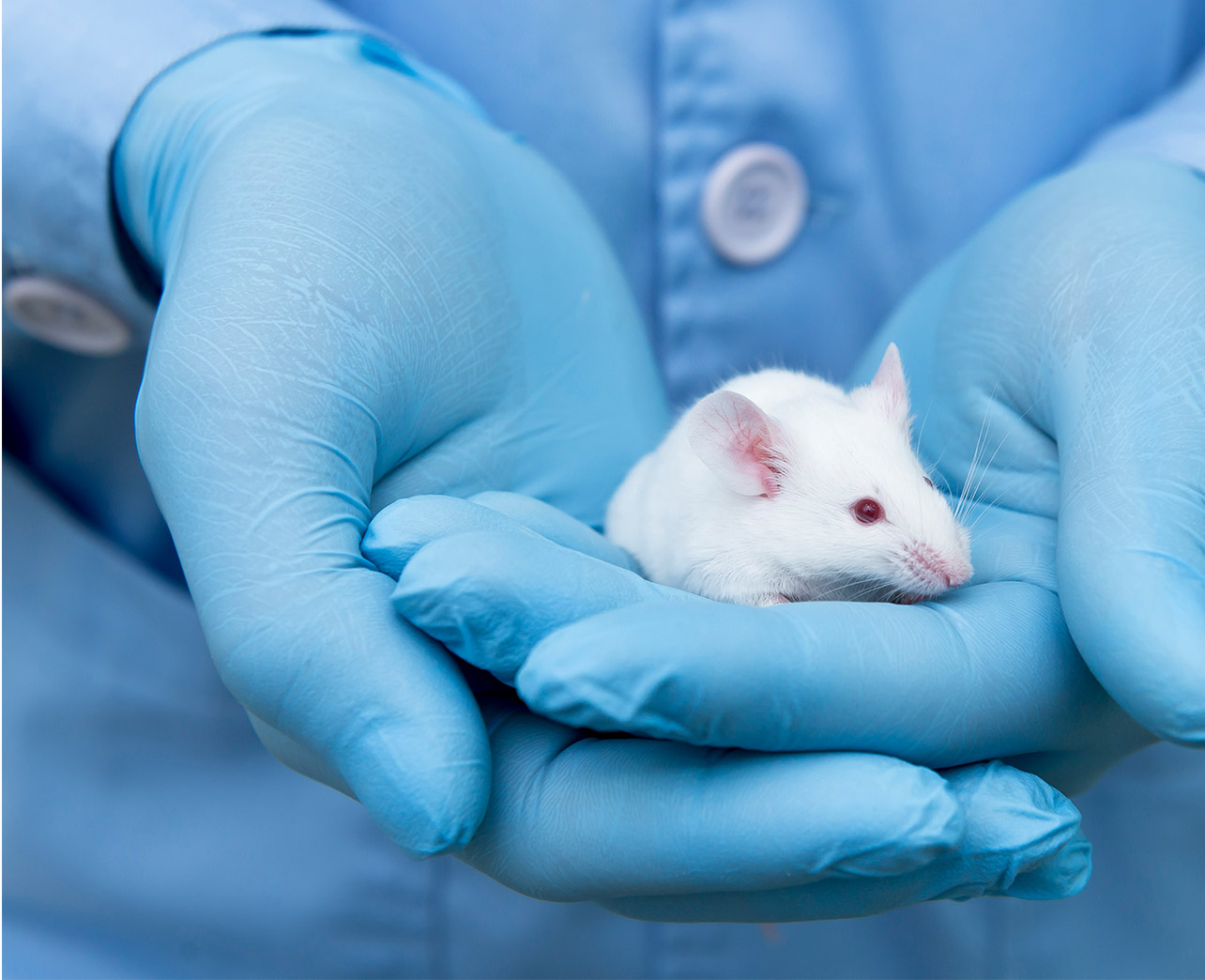 CEO's Corner
With each quarter comes an opportunity for our CEO, Chris Perkin, to reflect on the past, the present, and the future of Altasciences. Read Chris' special message to you.
ABOUT US - FAQs
Who owns Altasciences?
What does Altasciences do?
What is a CRO?
What is a CDMO?