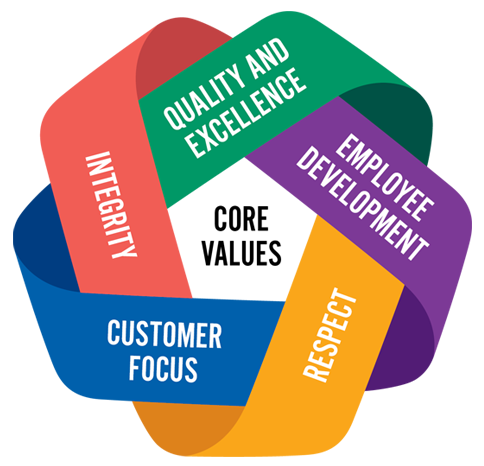 RESPECT
We are open to differences of opinions and value respectful communication. We treat each other, our customers, participants in our studies, and the research animals in our care with dignity.
QUALITY AND EXCELLENCE
We provide services and solutions of the highest quality, and pride ourselves on challenging the status quo. We strive to exceed expectations by truly giving our best at everything we do.
INTEGRITY
We are honest and uphold strong moral principles. We conduct our business with transparency and high ethical standards.
CUSTOMER FOCUS
We actively partner with our clients. We listen, remain accessible, deliver on commitments, and maintain open channels of communication to build and nurture a lasting relationship based on trust.
EMPLOYEE DEVELOPMENT
We provide leadership, encourage professional development, recognize individual and team contributions, and offer a stimulating, safe working environment.