From small to large molecules, as well as sample preparation automation, Altasciences can help you expedite your study or program, with precise and quality data with a list of our state-of-the-art bioanalytical platforms.
Our three laboratories, located in Laval, Seattle, and Colombia, have been equipped to better serve your needs. We have a wide selection of bioanalytical platforms for all your assay needs, including: over 30 mass spectrometry systems, LC capabilities, large molecule extraction automation workflows, automation for high throughput, absorbance/fluorescence/luminescence, multiple avenues for multiplexing capabilities, as well as handlers and homogenizers.
See below to learn more about which bioanalytical platform best suits your study or program needs.
Ligand Binding assays (LBA)
Mass Spectrometry (LC-MS/MS)
Automation of Sample Preparation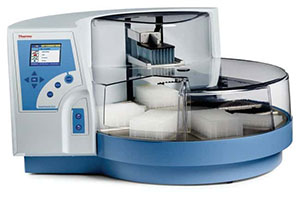 Thermo Scientific™ KingFisher™ Flex
Thermo Scientific™ KingFisher™ Flex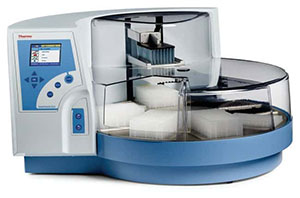 The KingFisher Flex magnetic particle processors are designed for automated transfer and processing of magnetic particles in microplate format for high-throughput immunoaffinity extractions. The patented technology of the KingFisher Flex system is based on the use of magnetic rods covered with a disposable, specially designed tip comb and plates. The instrument functions without any dispensing or aspiration parts or devices.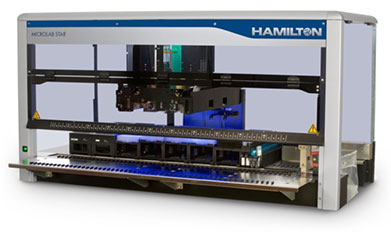 Hamilton STAR and STARlet Liquid Handlers
Hamilton STAR and STARlet Liquid Handlers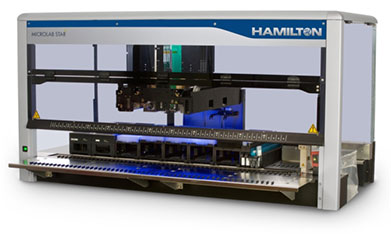 Hamilton's pipetting technology uses air displacement pipetting to achieve high accuracy, precision, and repeatability from sub-microliter to large volumes. With a flexible deck layout, the Microlab STAR and STARlet accommodate a broad range of tools and accessories to further enhance flexibility for any type of assay.
LEARN MORE ABOUT OUR LABORATORY SERVICES
Click below to explore more of Altasciences' bioanalytical solutions.
THERAPEUTIC AREAS
Our deep expertise and capabilities in a broad range of therapeutic areas encompasses preclinical and early clinical studies for both small molecules and biologics. We can manage your entire program, as well as provide comprehensive support research services and bioanalytical expertise.
Learn More About Our Related Resources