Up Close and Personal with David Grégoire
David Grégoire joined Altasciences as Director of Quality Assurance in 2012. In 2014, he was appointed Vice President, Quality Systems, with overall responsibility for the QA groups and the implementation of quality systems across the organization. In 2018, he became Vice President of Compliance and Regulatory Affairs. And in 2021, he was appointed Chief Quality and Compliance Officer, his current role. David holds a Bachelor of Science in Biology from McGill University.
A Passion for Quality
Prior to joining Altasciences, David started his career as a Quality Assurance Inspection at CTBR Bio-Research (now Charles River Laboratories) in 2000, where he progressed to QA Specialist in 2003. Also in 2003, he moved on to Pharmascience Inc. As the manager of Clinical Quality Services, he implemented GLPs in a newly developed bioanalytical laboratory, and designed a quality system for their clinical outsourcing operations.
David has been actively involved in the Canadian QA research community as a member of the Board of Directors of the Canadian Chapter of the Society of Quality Assurance (CCSQA), for which he also served as Vice President in 2013, and President in 2014.
Getting to know David outside of work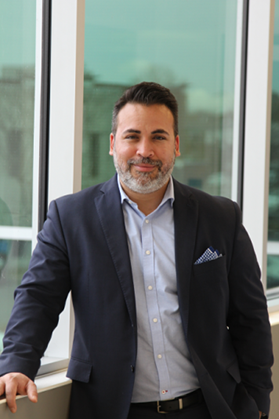 Outside of work, David likes to experiment with different hobbies. Recently, he started taking RV road trips, and further appreciates the outdoors with thru-hiking and bushcraft. He also plays guitar, enjoys boxing, listens to jazz, and reads anything about everything.
"Being in the service industry has its challenges, as we need to adapt to many different types of sponsors, with a wide range of program parameters, expectations, and backgrounds. The culture we've developed over the years, which factors close attention to clients' needs and values internal collaboration and teamwork to meet those needs, is on that I am very proud to be part of." – David Grégoire
David is based out of our research and bioanalytical facility in Laval, Canada.
Contact David here to chat all things quality.