Up Close and Personal with Dr. Gaetano Morelli, MD
Dedicated to Medical training
He is a member of the Collège des Médecins du Québec, a Fellow of the Royal College of Physicians of Canada, certified in Internal Medicine and Gastroenterology, and a Fellow of the American College of Gastroenterology. Dr. Morelli has over 30 years of medical and clinical experience and 25 years of experience in clinical research. He is a clinical-academic Gastroenterologist at the McGill University Health Network and an Associate Professor of Medicine at McGill University, involved in medical training of students, residents, and specialty fellows. Previously, Dr. Morelli was the Director of Global Medical Affairs (CMO) at MDS Pharma for 10 years, overseeing five clinical sites in Canada, the United States, and Ireland.
Getting to know Dr. Morelli outside of the clinic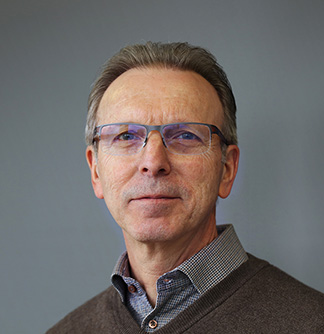 Dr. Morelli joined Altasciences in 2017 as a Medical Advisor/Consultant for complex studies. He quickly transitioned to Clinical Principal Investigator before becoming a Chief Medical Officer in 2020.
When he's not at work or teaching, Dr. Morelli is as an avid reader who finds relaxation in listening to classical music and modern jazz, and in spending time with his family and friends. Although he claims to be a lousy swimmer and finds skiing too risky, he spends plenty of time outdoors, cycling in the summer and snowshoeing in the winter. He also enjoys travelling to experience different cultures, which is something he's looking forward to doing again once the pandemic is behind us.
"The Dalai Lama once said, 'There are only two days in the year that nothing can be done.' Yesterday is gone and tomorrow hasn't happened yet, so make today count." – Dr. Gaetano Morelli
Dr. Morelli is based out of our clinical facility in Montreal, Canada.
Contact Dr. Morelli here to discuss your clinical service needs.