Five Things You Need to Know About Partnering with an Integrated CRO/CDMO
We are often asked about the advantages of working with an integrated CRO/CDMO. Sponsors want to know "Will the partnership save me time and money?" and "How can you streamline the complex development processes for me?"
Marie-Hélène Raigneau, Co-Chief Operating Officer, confirms "Altasciences' customized project plans deliver anywhere from 25 to 40% in time savings. And a dedicated project manager as each client's single point of contact reduces handoffs and maximizes efficiency throughout their program."
Q1. What integrated CRO/CDMO solutions does Altasciences have for my drug development program?
At Altasciences, we offer you solutions from lead candidate selection to clinical first in human (FIH) studies, and beyond. We can handle all your formulation development, preclinical, clinical, bioanalytical, and manufacturing requirements, whether for a complete program or a single study. You have a dedicated, cross-functional team supporting you, with a proprietary scheduling system, for a simple and seamless experience. Our decades of expertise at every step result in significantly less risk, and a shorter timeline to move your product through the phases of drug development.
Q2. How will I benefit from placing my GMP manufacturing with the same CRO/CDMO partner that is running my early phase clinical trials?
We have seen firsthand that siloed teams and having multiple companies handling different activities often leads to ineffective communication, lack of data sharing, and unnecessary delays. With Altasciences, our entire team, regardless of site or department, is fully aware of your objectives from the get-go, and works in tandem towards your goals to ensure your program progresses through clinical trials as efficiently as possible.
We reduce overall cycle time between manufacturing and the testing of your product because of our integrated CRO and CDMO capabilities. Information sharing between the clinics running your trials and our CDMO allows us to adjust or fine-tune product formulation during your FIH trials, and maintain a strong supply as the drug candidate progresses through the phases of development.
Q3. Why is Altasciences the right partner for small and midsize companies like mine?
Altasciences offers all the early phase solutions a small or midsize biotech needs. We are fully committed to providing flexibility and unparalleled service regardless of the size of the program, whether it is a single drug candidate or many. Our capacity and ability to scale up production helps clients advance from lead candidate through to commercial supply without you having to hand off your project or transfer your data. Having a single CRO/CDMO partner, with a dedicated program manager, ensures maximum speed, flexibility, and transparency.
Q4. Do you support formulation development for early toxicology work?
Absolutely. Our formulation expertise, knowledge of vehicle suitability in preclinical models, and close collaboration between our preclinical and manufacturing teams means we can help overcome your complex drug development obstacles and provide solutions to ensure efficient transition of investigational products from preclinical stage to the clinic.
Our scientists regularly develop formulations and offer a comprehensive package of development services, such as pre-formulation investigations, formulation validations, stability assessments, and compatibility testing of the drug with the dosing apparatus.
Q5. How will Altasciences prevent me from having to repeat our needs, study history, and preferences over and over again?
At Altasciences, you will have a single point of contact, dedicated to your project. You only have to TELL US ONCETM, and we take care of the rest.
We have implemented multiple centralized systems to maximize transparency for all experts involved in your program. Our model creates efficiencies and fosters a consistent exchange of information so we can adapt manufacturing requirements based on the results of your preclinical and clinical assessments.
In conclusion
We can accelerate your overall timeline by 25 to 40% as our teams are completely integrated, and all projects are overseen by a dedicated cross-functional program manager. We maximize access to all the relevant data as it becomes available, and work to implement process efficiencies and mitigate delays. We are proud to report an on-time delivery rate of 98% for 2021 year-to-date.
When we make a timeline commitment, we hold ourselves to it and ensure that our workflows are designed to deliver on that commitment.
---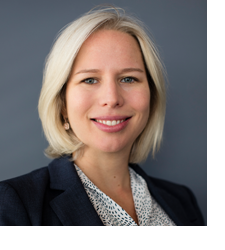 Marie-Hélène holds a bachelor degree from McGill University and an Executive MBA from the Université de Québec à Montréal. She has spent over 15 years in leadership roles within the drug development industry, at both preclinical and clinical research organizations. Marie-Hélène joined Altasciences in 2012 as Executive Director of Business Development and Marketing. She was promoted to General Manager of the Altasciences' Montreal and Laval sites in 2015, and subsequently, Executive Vice President of Research Services in 2018. She was appointed Co-Chief Operating Officer in 2020, a role in which she oversees all of Altasciences' bioanalytical teams, formulation, development and manufacturing capabilities, and research support services, including data management, biostatistics, project management, and medical writing.