Get Up Close and Personal with Dr. Anahita Keyhani, PhD
Dr. Anahita Keyhani is Altasciences' Senior Director of Scientific Operations, Mass Spectrometry and Method Development. She joined Altasciences in May 2015, and leads a team of over 30 scientists dedicated to regulated bioanalytical method development, validation and sample analysis, from preclinical to Phase IV clinical drug development. In addition to her role as a scientific and client relationship manager, she actively trains, coaches, and mentors scientists from cross-functional departments throughout Altasciences.
A passion for bioanalysis
Dr. Keyhani has over 20 years of CRO experience in regulated bioanalysis for preclinical and clinical development. Prior to joining Altasciences, her professional career was spent mainly within the bioanalytical group at Charles River Laboratories. She has also worked at Merck as a Senior Scientist in Pharmaceutical Research and Development and, during the pursuit of her master's degree, participated in research and development projects for pediatric and adult nutritional products at Abbott Laboratories' Ross Product Division.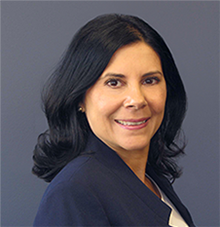 Dr. Keyhani has authored or co-authored over 15 peer-reviewed publications. She has presented numerous posters and presentations in the bioanalytical domain, and actively participates in the Global CRO Council, a forum for CRO leaders to openly discuss bioanalysis and the regulatory challenges unique to the outsourcing industry. Dr. Keyhani received her Bachelor of Science and Master of Science from Ohio State University, with a PhD from McGill University.
Getting to Know dr. Keyhani outside of the lab
When Dr. Keyhani is not busy leading her team of scientists at Altasciences, she would usually be travelling the world visiting family and friends. Although during these current times, you will most likely find her reading books from some of her favorite authors; Jane Austen, Margaret Visser, Yuval Noah Harari, and Niall Ferguson.
"As we navigate these times of challenge and change, Altasciences' bioanalytical team is safely on-site, engaged and contributing to the progression of science in multiple domains. We are especially proud of the many partnerships we have forged with sponsors, allowing us to take steps forward in the development of COVID-19 treatments. We have adapted our work environment, and remain vigilant for our health and safety to keep the laboratory humming along!" – Anahita Keyhani
Anahita Keyhani is based out of our bioanalytical laboratory in Laval, Canada.
Contact Dr. Keyhani here to chat all things bioanalysis.