The Many Faces of Recreational Drug Use
The Issue of Opioid aBUSE
A growing public health concern, opioid abuse has been intensified by the COVID-19 pandemic. Although certain risk factors make some people more susceptible to addiction than others, it can happen to anyone. Some drug users start with prescription drugs to treat their pain then turn to street drugs like heroin. As the problem has become more widespread, strategies to deal with it have turned increasingly from punishment to prevention and treatment.
A SEARCH FOR SOLUTIONS
Altasciences' Chief Scientific Officer, Dr. Beatrice Setnik, recently sat down with individuals that exhibited milder to more severe forms of substance use disorders to learn about the challenges they face and how they came to abuse opioids. Interviewees come from a broad range of ages and life experiences, including a 30-year-old man who was prescribed painkillers as a child following an injury, and a 46-year-old woman without any other addictions or social exposure who started taking them to relieve back pain following an accident.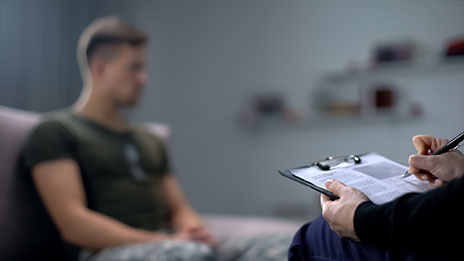 The result is a highly informative podcast series that dispels some common misconceptions and stereotypes about people who struggle with addiction. It examines a range of potential solutions to the human abuse potential (HAP) of drugs that affect the central nervous system (CNS). Dr. Setnik says, "Addiction doesn't discriminate. We all have the potential to get caught into it if it goes unchecked."
A Deep Well of Knowledge and Experience
Altasciences provides comprehensive research solutions that help address the issue of opioid addiction. With extensive expertise and many years of clinical experience, we are ideally equipped to investigate new chemical entities (NCEs) for their human abuse potential, as well as to test abuse-deterrent formulations for effectiveness against tampering by users. A team of clinical research pharmacists with specialized training in preparation, dosing, and administration of abuse-deterrent drugs offers a smooth, professional clinical trial process.
REFERENCES
1. https://www.who.int/news-room/fact-sheets/detail/opioid-overdose
2. https://www.unodc.org/unodc/en/frontpage/2019/June/world-drug-report-2019_-35-million-people-worldwide-suffer-from-drug-use-disorders-while-only-1-in-7-people-receive-treatment.html
3. https://www.drugabuse.gov/drug-topics/opioids/opioid-overdose-crisis