Patient Centricity — taking care of our most valuable asset!
"Patient centricity" is the process of designing a service or solution around the patient; more specifically, it is collectively defined as "Putting the patient first in an open and sustained engagement of the patient to respectfully and compassionately achieve the best experience and outcome for that person and their family."
It is important that patient-centric approaches be applied in all research activities, including bioanalysis.
Every day, research organizations, such as Altasciences Clinical Research, explore and implement bioanalytical solutions and innovative tools to improve the comfort of clinical trial participants. As an example, the volumetric absorptive microsampling (VAMS) technique was developed to eliminate invasive and large blood draws for patients by allowing the collection of blood via a finger prick; which is ideal for pediatric studies. With this technique, study participants can be trained to collect blood samples from the comfort of their own home, in just a few easy steps, and then ship the samples to a laboratory for analysis.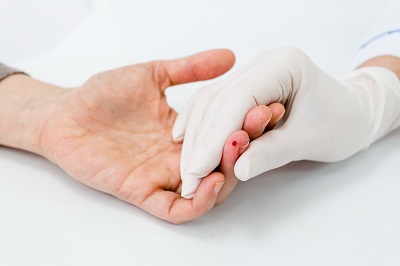 Patient-centric approaches have multiple benefits, not only for the patient, but also for the sponsor. With VAMS, for example, patients benefit from an easy-to-use technique requiring low blood volume samples that can be drawn from home and stored at room temperature. For the sponsor, VAMS provides an additional solution for higher patient engagement and compliance
It is crucial that providers investigate all available tools and approaches to maximize patient engagement. Altasciences' extensive expertise with techniques such as VAMS, as well as with generic compounds and New Molecular Entities (NME) in all biological matrices, contributes to methods that are highly sensitive and reliable. By combining highly sensitive platforms and multiple advanced techniques, we are able to provide patient-centric bioanalytical support for all stages of drug development, for both small and large molecule programs.