Q&A: Setting Up Your Clinical Research for Success, With Dr. Nicole Maciolek
Tying together the phases of your drug development program are the essential research support services that help your drug candidates not only meet their milestones, but also regulatory compliance standards.
At Altasciences, CRO support services include scientific and strategic guidance, regulatory guidance, clinical protocol development, data management, clinical reporting, clinical monitoring, medical writing, and biostatistics. These services are available as standalone offerings, or as part of an integrated, comprehensive program.
To understand the value of research support services for your program, we sat down with Nicole Maciolek, PhD, Vice President of Research Services at Altasciences, for a quick Q&A period.
Q: What makes clinical protocol development crucial to successful early drug development?
In scientific research, it's so important to begin with the end in mind. At Altasciences, we understand that our clients need high-quality data that clearly addresses the objective of their study, whether it's to determine the safety of a new drug being administered for the first time in humans, or to evaluate a potential drug interaction that will be key for your label. When we have a clear understanding of the objective from the get-go, we can determine the data required, tailoring the study design to your needs.
Our scientific affairs, biostatistics, and pharmacology teams work collaboratively with sponsors to develop comprehensive study plans. Throughout the clinical protocol development process, our scientific and clinical experts weigh in to ensure that the final protocol is both scientifically sound and operationally feasible. It's this thoughtful approach that saves our clients time and money; the more efficiently we can move through a study, the more efficiently crucial decisions can be made.
Q: Along the same lines, what is the role of clinical reporting in ensuring study or program success?
In clinical reporting, we focus on relaying the study details and findings, such as study populations, adverse events, and conclusions derived from the data collected. Compliant with regulatory standards, at Altasciences, our clinical reports provide sponsors and stakeholders with accurate, rapid, reliable, and formatted data to make critical go/no-go decisions.
Q: How does your team account for regulatory requirements?
The scientific affairs team at Altasciences has knowledge and experience with the FDA, Health Canada, the EMA, and other international regulatory requirements. They apply this knowledge at the study design phase and throughout analysis and reporting. When we consider the regulatory requirements from early on in the drug development process, it puts you on the path toward successful submissions with limited agency feedback, which in turn, saves you time and money.
Q: Why is it important for the research team to assess quality and feasibility of study proposals?
Our clinical and scientific experts review each study proposal to evaluate operational feasibility, as well as scientific validity: can we conduct such a study design safely, and will it deliver the data that is needed? This ensures exposing study participants to a particular treatment will advance our scientific knowledge in the most meaningful way.
---
About Dr. Nicole Maciolek, PhD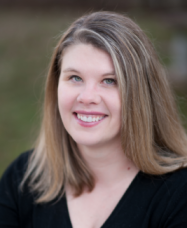 Dr. Nicole Maciolek joined Altasciences in 2018 and oversees data management, biostatistics, programming, medical writing, and pharmacology operations. She started her career in clinical research in 2007 and has held various roles in early clinical research across project management, data management, biostatistics, pharmacokinetics, and medical writing, including overseeing operations, process, and quality for all aspects of data and reporting services. Nicole has a PhD in molecular genetics from the Medical College of Wisconsin.
More questions? Speak with Nicole today.