Accelerating Global Drug Development Timelines With Ethnobridging
Safe Strategy to Save Time and Money
Avoid repeating Phase I studies for drugs intended for the Asian market. Altasciences has the clinical capabilities to demonstrate the biosimilarity of drug products between Asian and non-Asian populations by comparing the pharmacokinetics of the investigational drug in both ethnic groups, providing a safe strategy to save time and money.
Key resources for ethnobridging in Phase I clinical trials:
In this issue of The Altascientist, we demonstrate how ethnobridging can prevent the need for region-specific development programs, helping you safely achieve commercial milestones more efficiently. Download your copy today.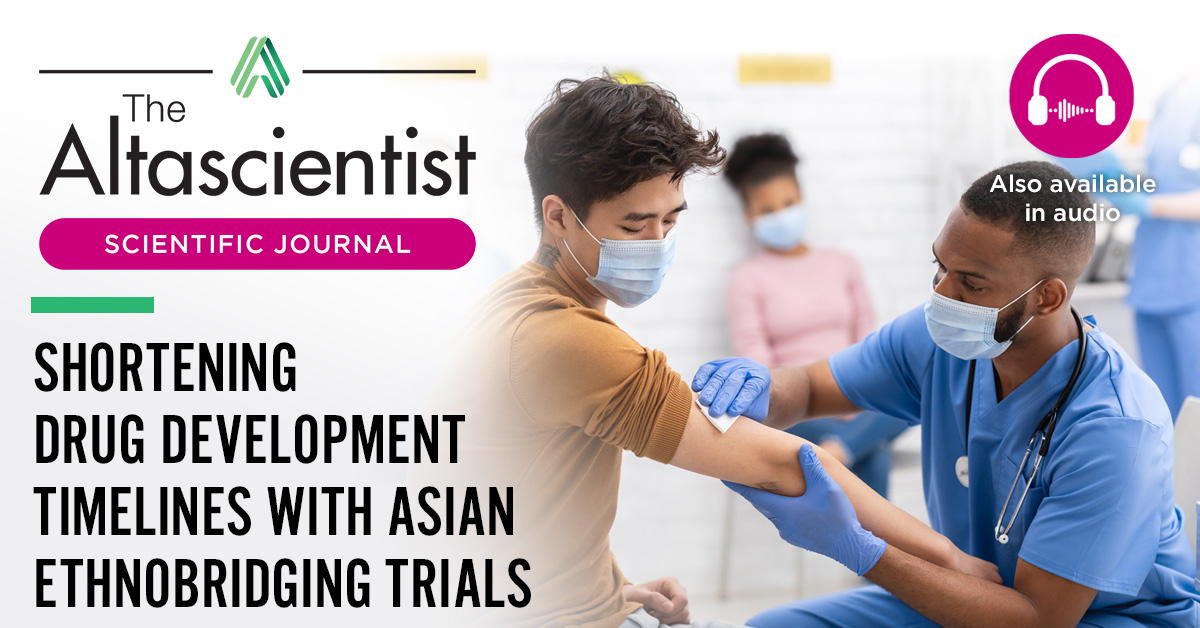 In this complimentary webinar, Mel B. Affrime, PharmD, Executive Vice President, Translational Medicine, discusses how ethnic differences can impact the bioavailability of your drug candidate and how to design a multiregional clinical development program to hasten worldwide regulatory approval safely. Watch the webinar.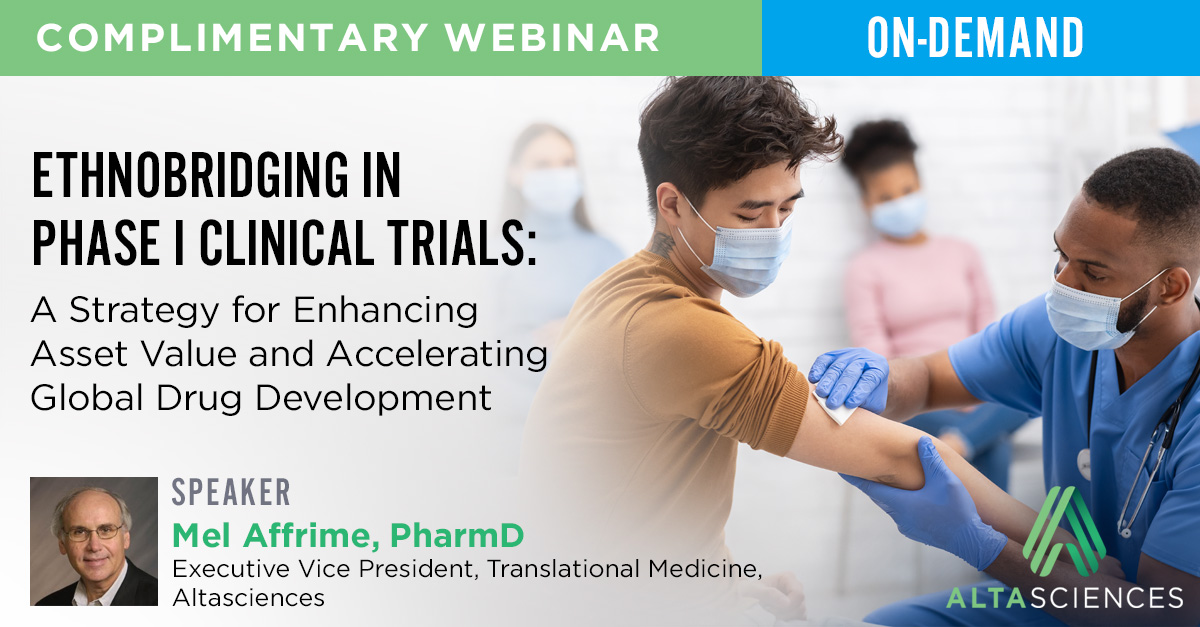 Speak with an expert today to discuss your next clinical program.
You may also be interested in the following webpages:​​​
Altasciences transforms the traditional outsourcing paradigm by simplifying and streamlining drug development solutions, whether for a single study or multiple programs, to offer an integrated/synchronized approach to CRO and CDMO services.