All You Need to Know About Our Clinical Sites in 11 Minutes
Altasciences' clinical facilities are dedicated to the conduct of early phase and clinical pharmacology trials in a wide range of therapeutic areas. They are conveniently located close to major metropolitan areas in the U.S. and Canada to ensure a robust participant database.

Our clinics are flexible and adaptable for single or multi-site clinical trials. We have created upscale facilities with accommodations delivering industry best recruitment and retention rates.
Over 500 beds
On-site USP 797 certified pharmacies
Upscale amenities for both short and long-term stays
24/7 state-of-the-art safety and security features
Full-time, dedicated staff
Design, conduct, analysis, and reporting available on all studies
Combined database of over 40,000 participants
Close proximity to major hospitals
Virtually step inside our clinics
by clicking the links below.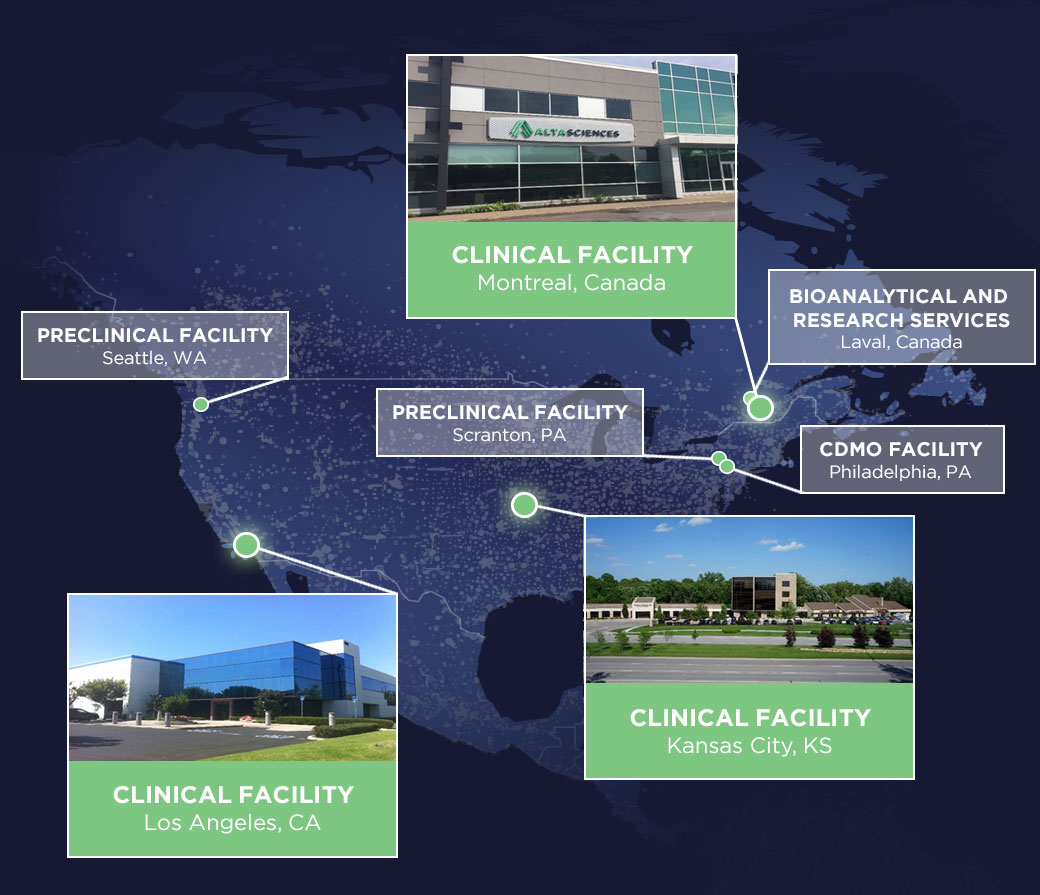 Request a full virtual tour of our clinical facilities or contact us for more information.

You may also be interested in the following:
Altasciences transforms the traditional outsourcing paradigm by simplifying and streamlining solutions, whether for a single study or multiple programs, to offer an integrated/synchronized approach to CRO and CDMO services from lead candidate selection to clinical proof of concept, and beyond.