Altasciences' Commitment to the 3Rs
In this on-demand podcast, Dr. Christina Cruzen, Attending Veterinarian and Chief Animal Welfare Officer, discusses how Altasciences' commitment to the 3Rs remains a priority and how it pushes us to continuously advance our animal welfare program.

Here are some examples of recent advancements made to the program:
Partnered with North American 3Rs Collaborative
Increased the role of the animal behaviorist to help guide specific study needs
Established a more robust technical review process by involving a new cross-functional committee
Further refined procedure cages to better fit animal needs
Listen to this podcast to learn more about how Altasciences' prioritizes animal welfare to ensure the wellbeing of the research animals in our care.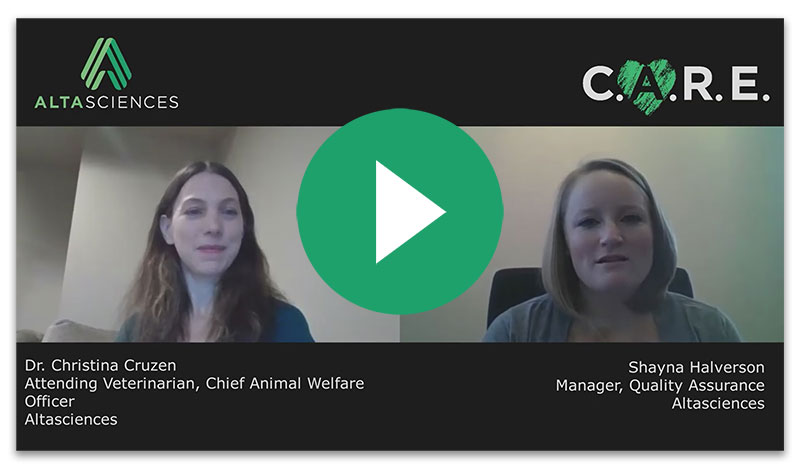 Questions? Speak to an expert.

Altasciences transforms the traditional outsourcing paradigm by simplifying and streamlining solutions, whether a single study or multiple programs, to offer an integrated/synchronized approach to CRO and CDMO services from lead candidate selection to clinical proof of concept, and beyond.

You may also be interested in the following:
THERAPEUTIC AREAS
Our deep expertise and capabilities in a broad range of therapeutic areas encompasses preclinical and early clinical studies for both small molecules and biologics. We can manage your entire program, as well as provide comprehensive support research services and bioanalytical expertise.