Altasciences talks benefits of using SCIEX's SelexION technology for bioanalysis
At Altasciences, we pride ourselves on the wide range of bioanalytical services we offer to support drug development, from discovery to preclinical to phase IV — method development, validation, and sample analysis — using the most innovative technologies to meet your needs with a patient-centric approach.
A recent article in the SCIEX VISION journal (pages 22-23) explores the expertise and workflows leveraged by our scientists at Altasciences to support emerging technologies, such as Volumetric Absorptive Microsampling (VAMSTM) and the use of the SelexION Ion Mobility device to overcome selectivity and sensitivity challenges.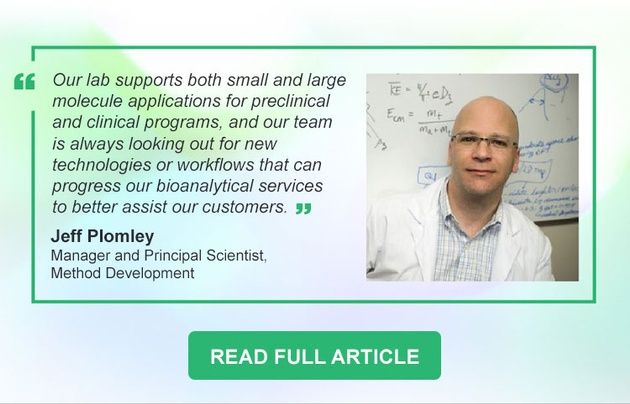 THERAPEUTIC AREAS
Our deep expertise and capabilities in a broad range of therapeutic areas encompasses preclinical and early clinical studies for both small molecules and biologics. We can manage your entire program, as well as provide comprehensive support research services and bioanalytical expertise.
Please see Therapeutic Areas for a fuller discussion of our capabilities and expertise.