Are you Selecting the Right Species for Your Nonclinical Program?
Miniature Swine Considerations for Your Next Nonclinical Program
Did you know that miniature swine is often a viable option for your nonclinical program?

This complimentary webinar discusses the scientific rationale for miniature swine model selection for your non-rodent, nonclinical programs. In addition, we present the different miniature swine strains which may affect your species selection process.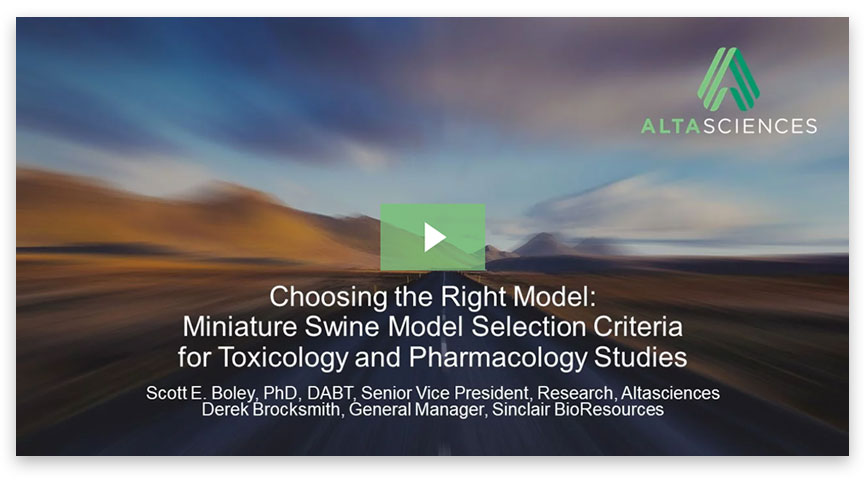 Speak with an expert to learn more about the possibility of utilizing miniature swine for your upcoming nonclinical drug development program.

Refer to these two guidance documents which can help with your species selection:
Altasciences transforms the traditional outsourcing paradigm by simplifying and streamlining drug development solutions, whether for a single study or multiple programs, to offer an integrated/synchronized approach to CRO and CDMO services.