Avoid These Mistakes During Formulation for Nonclinical Testing
Improve Your Odds of Success
Formulation development is a critical step that ensures the drug product is produced safely and effectively for use in nonclinical testing and, eventually, in clinical trials. Solubility, stability, route of administration, and dosage frequency are some of the factors assessed during formulation development.
In this podcast, our scientific experts discuss the everyday challenges encountered in formulation development for nonclinical testing, and tips to avoid or mitigate them to facilitate your IND application.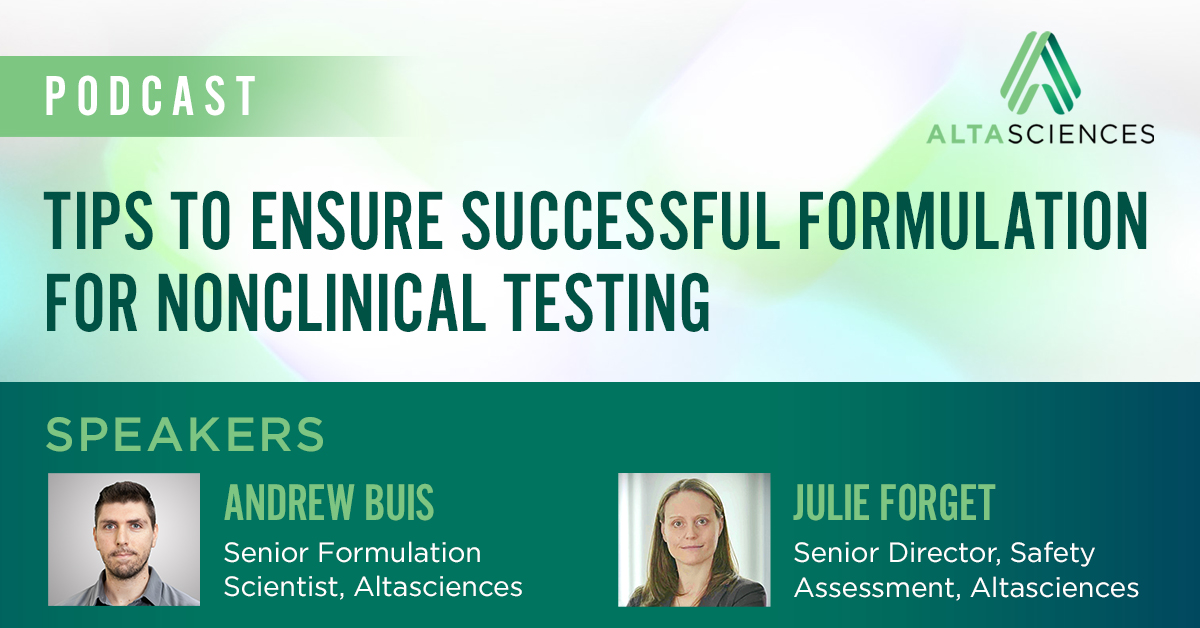 Do you need your API formulated and manufactured for nonclinical testing? Contact us today to get started!
Related Resources:
Webpage: Contract Manufacturing and Analytical Solutions
Interview: Complex and Customized Formulation Development
Podcast: Key Considerations as You Move From Discovery to Preclinical to Clinical
Altasciences transforms the traditional outsourcing paradigm by simplifying and streamlining drug development solutions, whether for a single study or multiple programs, to offer an integrated/synchronized approach to CRO and CDMO services from lead candidate selection to clinical proof of concept, and beyond.