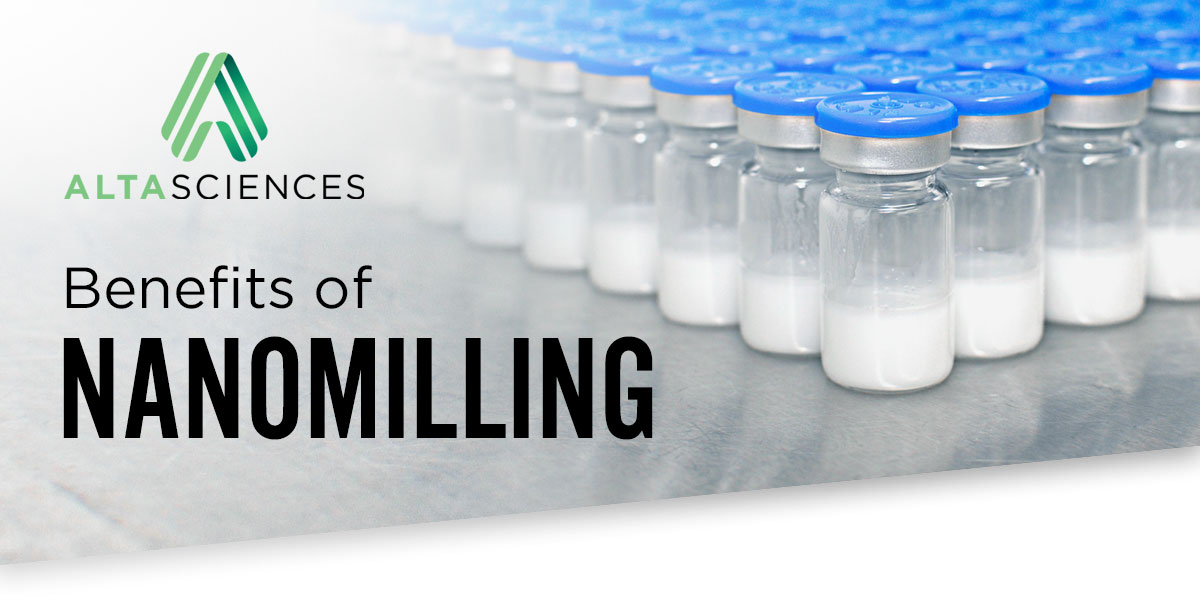 Nanomilling is an effective, reproducible process that is extremely scalable.
One of the biggest benefits of nanomilling when compared to other formulation methods for poorly water-soluble APIs is its universality. While nanomilling is very useful for APIs with solubility below 200 µg/mL, it can easily be used for most insoluble APIs, making it an attractive, first-line method to solubilization. Altasciences is equipped with a state-of-the-art equipment train, including a Netzsch DeltaVita 15-300 Mill, for the wet milling of API.

Altasciences has decades of experience developing nanosuspensions from scratch. If you have an insoluble API, contact us to learn how nanomilling can be the solution you need.