Best Practices for a Successful, Multi-Step Data Journey
In this latest issue of The Altascientist, we guide you through the complex, multi-step data journey for Phase I clinical trials, from study conceptualization and protocol development, to data collection and analysis, through to final regulatory submission. We highlight best practices and approaches to mitigate challenges, and show how integration and collaboration build the strongest datasets for your drug development program.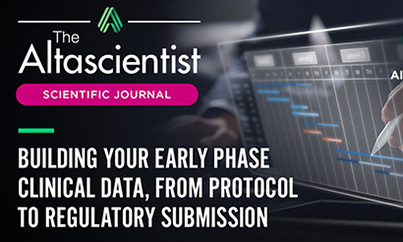 Speak with an expert to learn more about our service offering.
Have a few more minutes? Check out these insightful resources: