Bioanalytical Solutions Throughout the Drug Development Continuum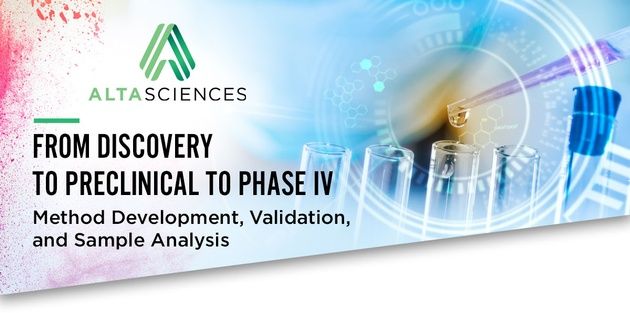 Leverage Altasciences' preclinical and clinical bioanalytical expertise to accelerate your drug development programs. We have been delivering premium bioanalytical services to global pharma and biotech companies for over 25 years. We take pride in the diversity, expertise, and bandwidth of our scientific team, many of whom are industry-recognized bioanalytical subject matter experts. From de novo development to rugged and robust validated assays, you can rely on our experience to help you reach your milestones.
With Altasciences, you can rest easy knowing that your studies are conducted in our state-of-the art laboratories, either in the U.S. or Canada, whether for small or large molecule programs, using ligand binding or mass spectrometry platforms.
In addition, each bioanalytical project is assigned a scientist with whom you can communicate directly, for efficient and effective project progression.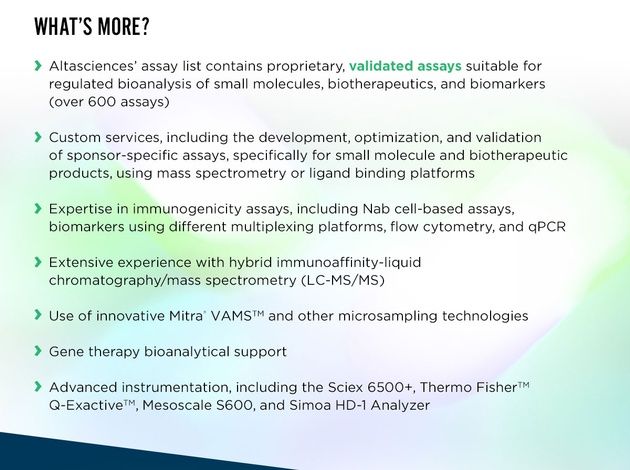 THERAPEUTIC AREAS
Our deep expertise and capabilities in a broad range of therapeutic areas encompasses preclinical and early clinical studies for both small molecules and biologics. We can manage your entire program, as well as provide comprehensive support research services and bioanalytical expertise.
Please see Therapeutic Areas for a fuller discussion of our capabilities and expertise.