Clinical Trials for Metabolic Disorders— What You Need to Know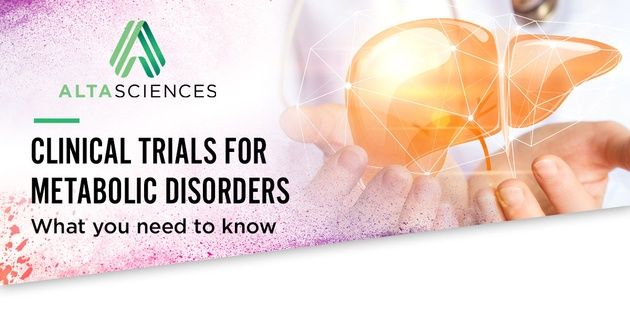 With over 25+ years of extensive experience conducting clinical trials and strategic alliances with a number of leading research centers, ,Altasciences is the best partner for studies requiring access to a large database of patients with metabolic disorders.
We have completed over 50 studies to date. Our database of over 345,000 participants includes:

In a recent NASH study, Altasciences had the best recruitment numbers out of 10 global sites recruiting for the study, even though we were included in the recruitment process only two months after the other sites. When the overall objective was met and recruitment was stopped, we had recruited more than 30% of the patients.
We have much more to share, including a Q&A session on clinical trials for metabolic disorders with an expert in the field, our end-to-end recruitment process, and a case study on diabetes.


THERAPEUTIC AREAS
Our deep expertise and capabilities in a broad range of therapeutic areas encompasses preclinical and early clinical studies for both small molecules and biologics. We can manage your entire program, as well as provide comprehensive support research services and bioanalytical expertise.
Please see Therapeutic Areas for a fuller discussion of our capabilities and expertise.