A Distinct Approach to Human Abuse Potential Studies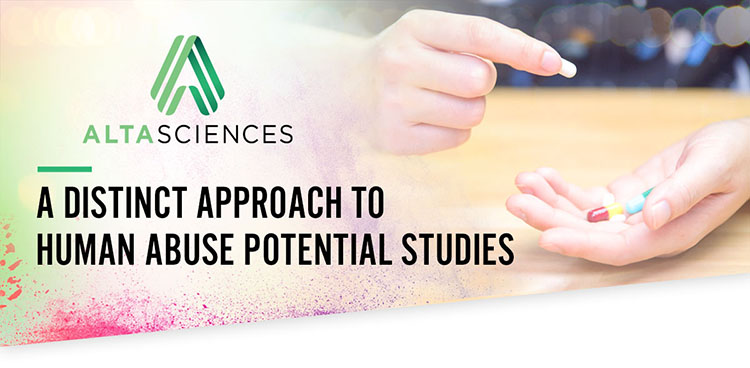 Altasciences has conducted over 40 HAP studies since 2008 and has been awarded repeated multi-year contracts with the NIH and the FDA. Our
studies evaluate the safety of both New Chemical Entities (NCEs) that are CNS-active, chemically or pharmacologically similar to other drugs with known abuse potential, or produce psychoactive effects such as sedation or euphoria. We also evaluate the effectiveness of abuse-deterrent formulations (ADFs) to assess the ability of the new formulation to be tampered with and abused. Well-controlled studies are critical in ensuring effective scheduling decisions for NCEs and labeling claims for ADFs.
Our fully integrated offering includes comprehensive
clinical studies in healthy normal human volunteers and patient populations. Our specially designed smoking rooms also allow for the controlled evaluation of abuse potential for tobacco and nicotine products.
Sponsors choose Altasciences as their preferred partner for HAP and ADF studies because of our unique expertise: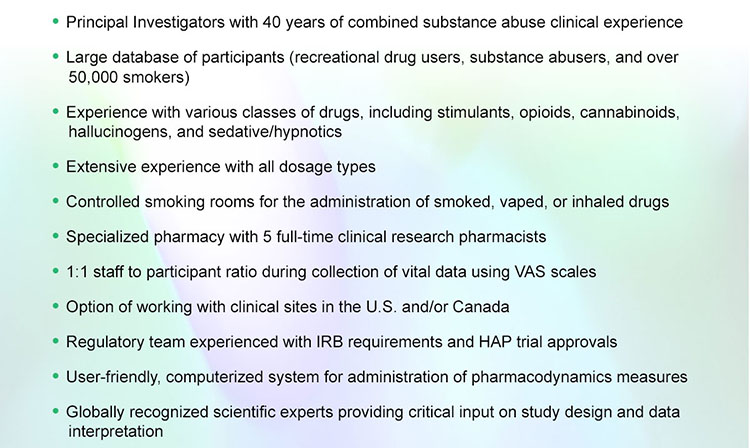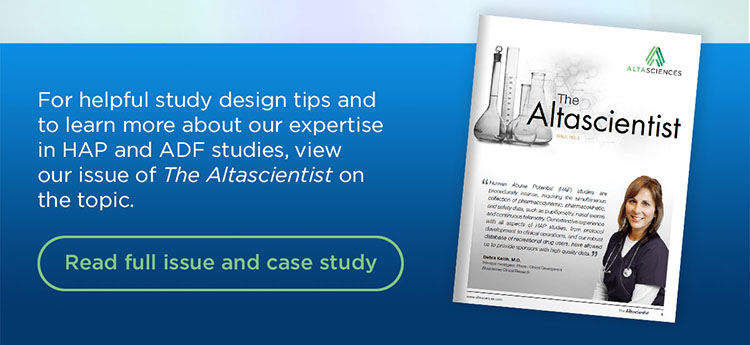 If you have questions on your HAP or ADF studies, our experts will be happy to chat with you and guide you in the best strategic approach for your drug development program.