Evaluating the effects of cannabis-based medicinal products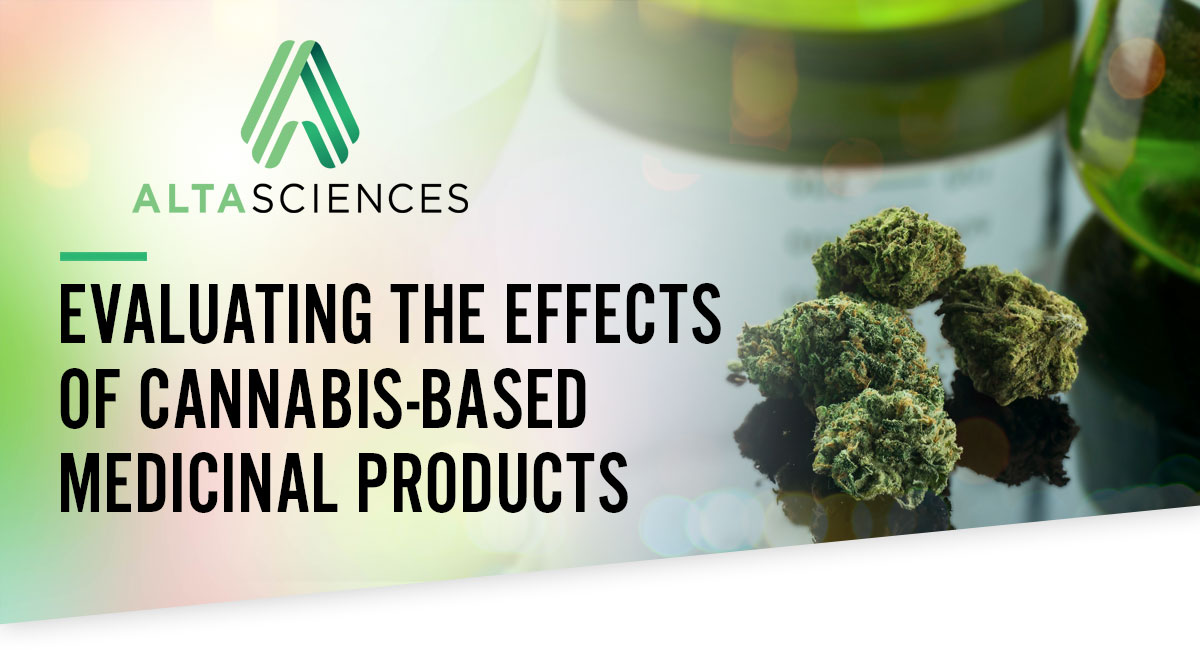 Altasciences is a world leader in preclinical, clinical, and bioanalytical testing, and has been pioneering cannabis research for over 10 years in support of the FDA's strict guidelines on the use of the plant extract in medicinal products.
| | |
| --- | --- |
| | Nearly 40 studies conducted on different cannabis products, cannabinoids, or with cannabis users. |
| | Database of over 60,000 smokers, vapers, and cannabis users. |
| | Specially designed smoking rooms for controlled evaluation of cannabis products. |
| | Specializede driving simulators to test the impairing or performance-enhancing effects of a wide variety of drugs on driving abilities, including cannabis. |
| | Completed studies for global leaders in the discovery and development of cannabinoid-derived drugs, such as Tetra Bio-Pharma. |
Sponsors partner with Altasciences in the early phases of their drug development program for our experience and innovative approach to evaluating the effects of cannabis on cognitive abilities.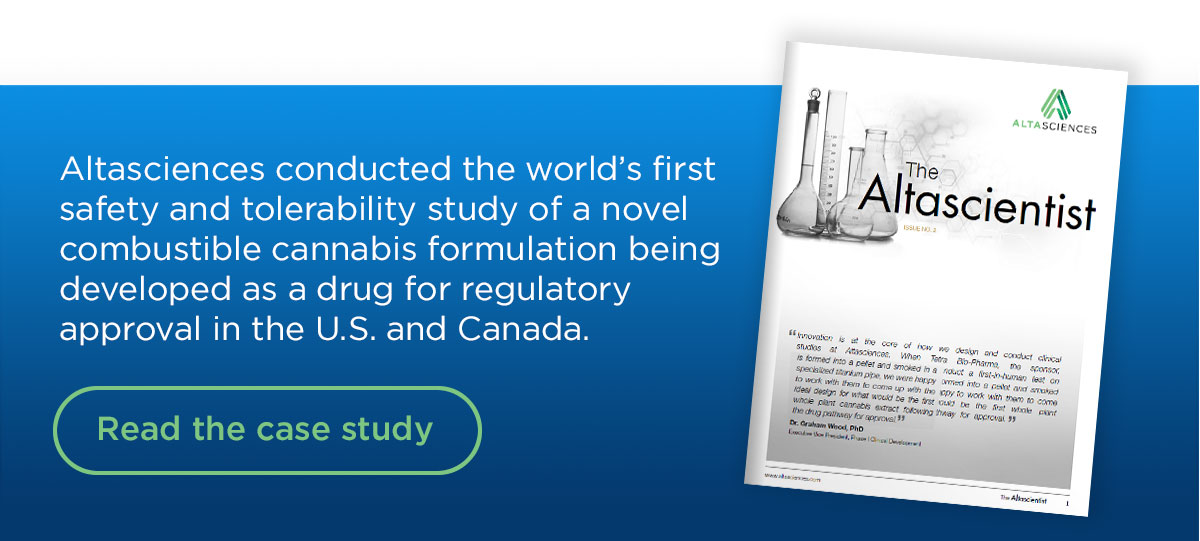 Questions on cannabis studies, regulatory requirements, or how we can help with your early phase drug development program?