FDA Says Use Terminal Sterilization Over Aseptic Manufacturing. Find Out Why.
Terminal sterilization is the most effective way to reduce the chances of microbial contamination and provides a higher level of sterility assurance to finished drug products. It is also less complex, less costly, and more easily reproducible than aseptic manufacturing.
Discover the full range of benefits by viewing the webinar on-demand.
Topics include:
Differences between aseptic processing and terminal sterilization
Common misconceptions about terminal sterilization
Preferences and expectations of regulatory agencies
How to evaluate your product's compatibility
Case study also included!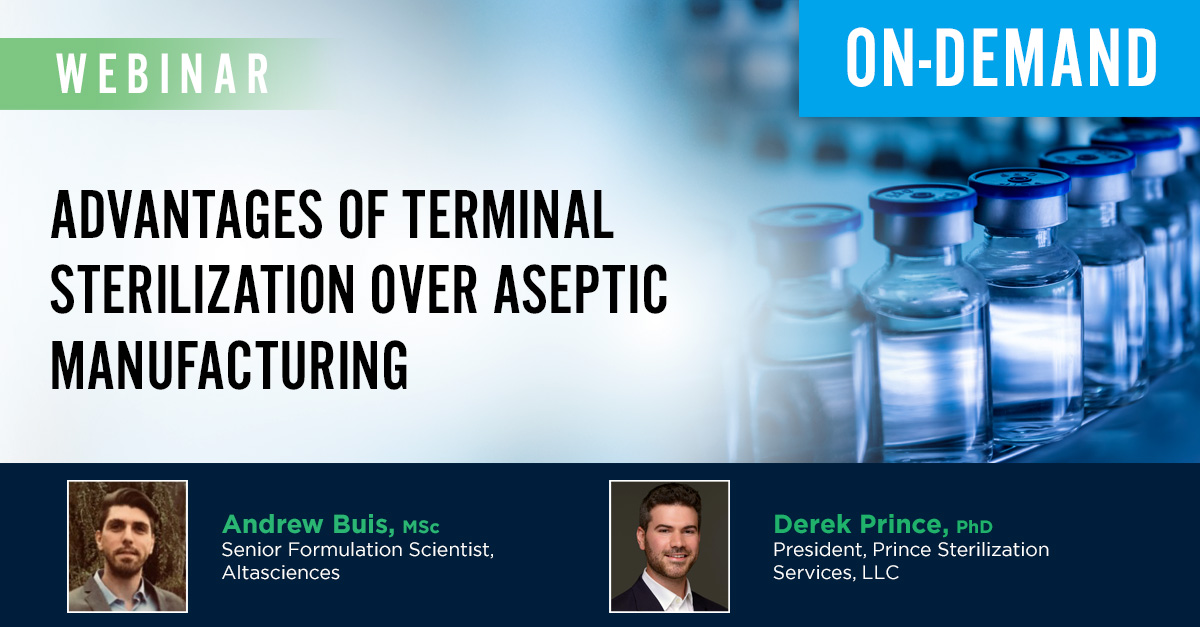 Altasciences transforms the traditional outsourcing paradigm by simplifying and streamlining drug development solutions, whether for a single study or multiple programs, to offer an integrated/synchronized approach to CRO and CDMO services from lead candidate selection to clinical proof of concept, and beyond.​​​​