Gain 6 to 9 Weeks by Conducting Trials in Canada
Taking full advantage of Canada's favorable regulatory landscape, Altasciences' clinical facility in Montréal continues to be a popular choice, successfully completing hundreds of clinical trials each year.
In this issue of The Altascientist, we discuss the distinct benefits of conducting early phase clinical research on novel compounds in Canada versus other countries.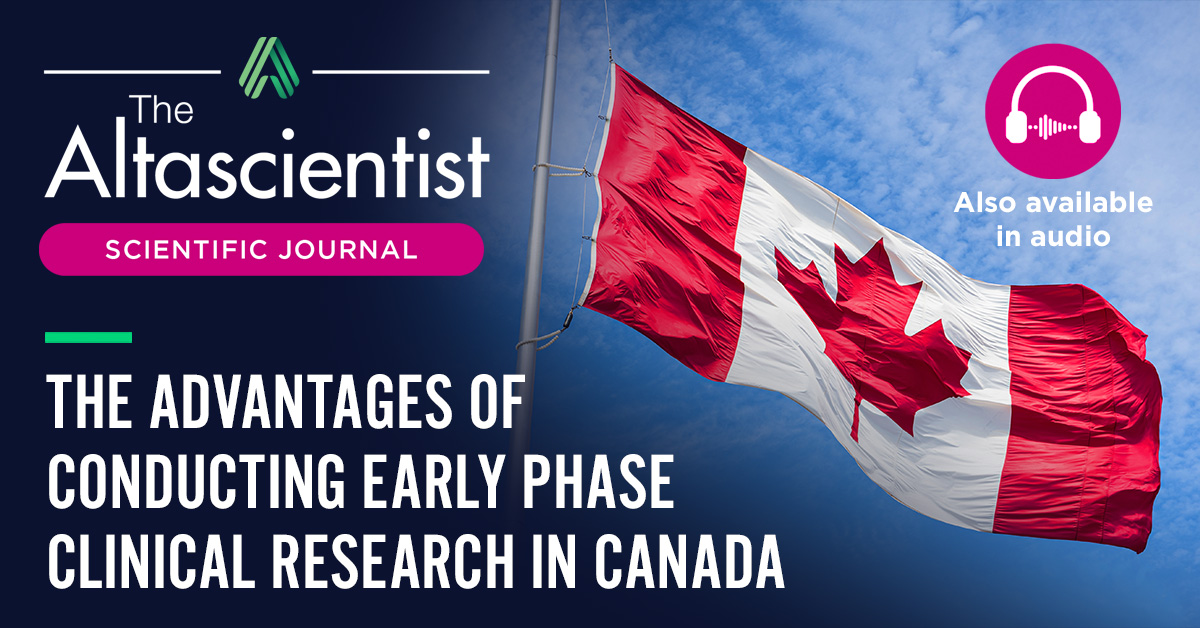 We cover:
• Canadian CTA trials–time and cost savings
• regulatory review process predictability
• business efficiency cost savings
• clinical trial participants
• Canadian CTA frequently asked questions

You may also be interested in the following resources:
Webpage: Altasciences' Three Clinical Trial Facilities
Videos:
Altasciences transforms the traditional outsourcing paradigm by simplifying and streamlining drug development solutions, whether for a single study or multiple programmes, to offer an integrated/synchronised approach to CRO and CDMO services.