Getting a Handle on Highly Potent APIs and Controlled Substances
Manufacturing and Handling Highly Potent APIs and Controlled Substances
With more highly potent APIs (HPAPIs) coming through the R&D pipeline than ever before, it has become increasingly important to partner with the right CDMO to rapidly formulate and manufacture your HPAPIs for preclinical, clinical, and commercial development.

In this Quick Chat video with Ben Reed, learn how Altasciences, a fully integrated CRO/CDMO, handles the most challenging drug substances, from early phase development to commercialization, including:
Industry-leading technologies used for formulation, containment, and sterilization
Seamless shipping and handling of your HPAPIs and controlled substances
Safety procedures and protocols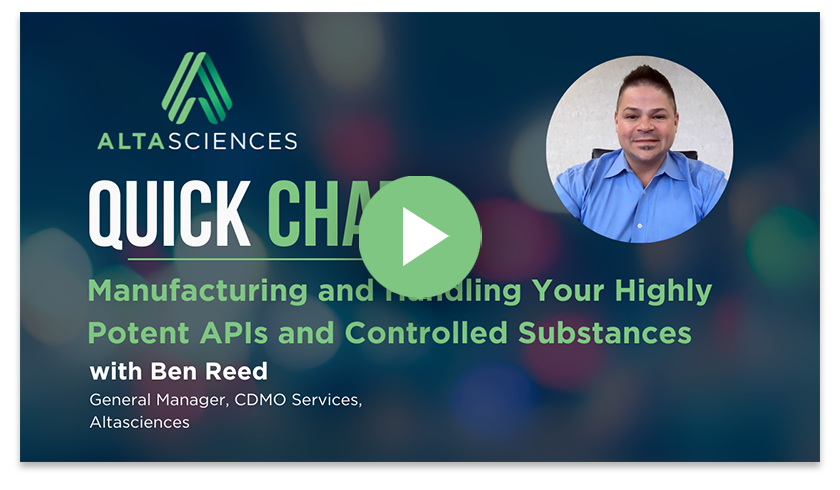 Have questions? Speak with our experts.

You may also be interested in the following:

Altasciences transforms the traditional outsourcing paradigm by simplifying and streamlining drug development solutions, whether for a single study or multiple programs, to offer an integrated/synchronized approach to CRO and CDMO services from lead candidate selection to clinical proof of concept, and beyond.