Dear Partners,
Like me, you probably have an inbox full of messages about steps being taken to avoid further contamination on company premises, at home, and worldwide. First, let me assure you that COVID-19 has our full attention here at Altasciences, and the safety of our employees, clients, and study participants will always be our top priority.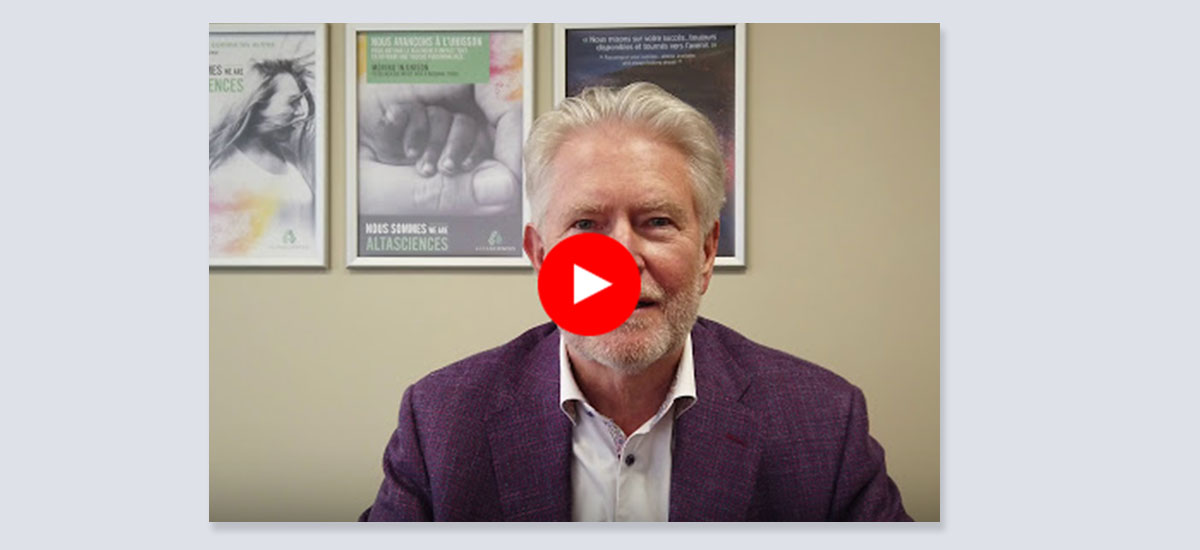 Second, know that many here at Altasciences are accustomed to working in unprecedented situations and making the right and, often difficult, decisions. We continue to focus on helping you bring your drugs to market and providing you the quality and timelines you have come to expect from us.
In line with the current public health and government sources of information, we have updated and are continuously reviewing our business continuity plan to enable proactive, flexible, and dependable delivery of our commitments, some of which includes:
Avoiding all non-essential travel and implementing a 14-day quarantine for returning travellers or staff with cold or flu-like symptoms.
Providing flexible work arrangements to our employees, including teleworking and a variety of schedules to ensure social distancing; in fact, a lot of our employees already work remotely, so we have the technologies and processes in place needed to provide a virtual service effectively and seamlessly regardless of location. The same tools can be used for remote monitoring of your studies.
Holding internal and external meetings via video and audio conferencing, also to ensure social distancing.
Our intention is to ensure preclinical and clinical studies proceed according to plan, and that site staff, patients and test animals are safe. We have provided guidance for risk-based and remote monitoring wherever possible.
At Altasciences, we care about your studies and deliverables. We have the team and safety measures in place to ensure your studies continue. These are challenging times, but we feel confident that as a company and research community, we can get through this together.
Please let me know how we can help. I am here to personally discuss any of your questions or concerns. If there are any significant changes to the way we do business in the upcoming weeks, I will personally ensure you are informed.
Be well,

Chris Perkin
CEO, Altasciences