Industry Expert Talks First-In-Human and Complex Clinical Trials
A Chat with Dr. Morelli
Altasciences has decades of experience designing, conducting, and reporting on early phase clinical trials. We have the scientific expertise and seamless operational processes to deliver quality data with speed and ease.

Watch as Dr. Morelli, Chief Medical Officer, shares his first-hand experience and insight into Altasciences' planning and conduct of your first-in-human, complex, and innovator clinical trials.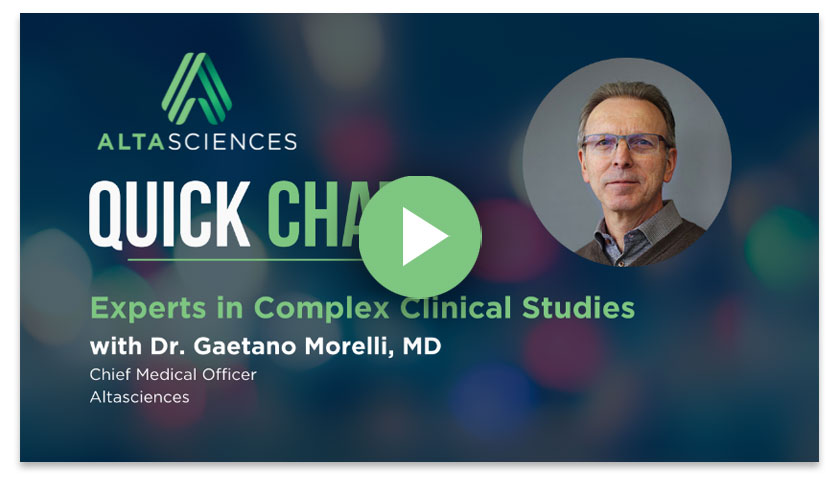 Want to know more? Speak with an expert about your FIH and other clinical research needs.

You may also be interested in the following:

Webpages:

Altasciences transforms the traditional outsourcing paradigm by simplifying and streamlining drug development solutions, whether for a single study or multiple programs, to offer an integrated/synchronized approach to CRO and CDMO services.