Industry Expert Talks Human Abuse Liability
A Chat with Dr. Kelsh, Sr. Principal Investigator
In the past decade alone, Altasciences has conducted 50+ human abuse potential, abuse-deterrent formulation, or substance abuse studies, including through repeated multi-year clinical research contracts with the National Institutes of Health (NIH) and the U.S. Food and Drug Administration (FDA).

Watch as Dr. Kelsh, Senior Principal Investigator at our Kansas City clinical facility, discusses why Altasciences is a leader in the conduct of human abuse liability trials.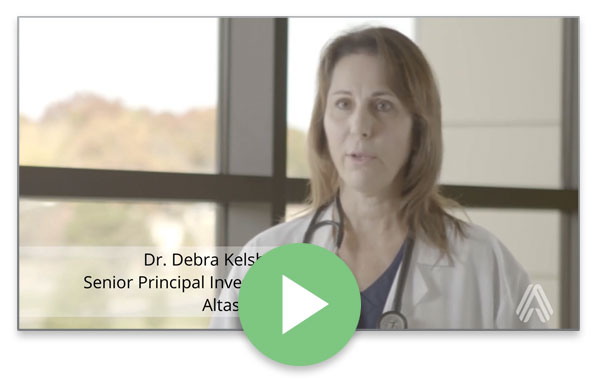 Want to know more? Speak with an expert about your CNS clinical research needs.

You may also be interested in the following:

Webpages:
Webinar: Navigating the Abuse Potential Evaluation of CNS-Active Drugs for EU and U.S. Submissions

Altasciences transforms the traditional outsourcing paradigm by simplifying and streamlining drug development solutions, whether for a single study or multiple programs, to offer an integrated/synchronized approach to CRO and CDMO services from lead candidate selection to clinical proof of concept, and beyond.