Liquid-Filled Capsules – The Key to Accelerating Drug Development
Benefits of Liquid-Filled Capsules for Pharmaceutical Development
Liquid-filled, hard-shell capsules (LFCs) offer many advantages over tablet and other solid oral dosage formulations, including quicker drug development.
In this e-book, learn about:
The top five benefits of LFCs over other solid oral dosage forms
Applications for challenging APIs
Logistical advantages
How liquid filling works
Advances in capsule binding technology
Customization options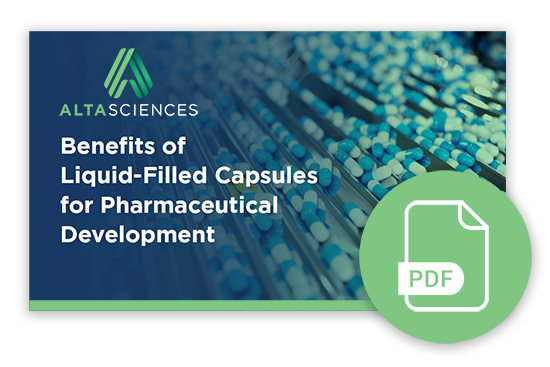 Questions? Speak with one of our experts.
Did you miss our webinar titled "The Development of Nanosuspension Formulations for Poorly Soluble Drugs"? View it ON-DEMAND!