Mastering the Art of Formulation
Your Formulations, Brewed to Perfection.
Pharmaceutical formulation is one of the most critical steps in early phase drug development. The successful formulation of your active pharmaceutical ingredient (API) will ensure a smooth transition to preclinical testing and clinical trials, and eventually to market.
Our experts have vast experience formulating both simple and complex formulations, using techniques such as nanomilling to successfully formulate even the most challenging, insoluble, or highly potent APIs―ensuring you have your preclinical and clinical study material on time.
Here's a glimpse of our scientists working their magic!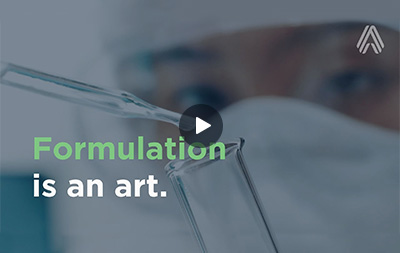 Do you have an API that needs to be formulated? Contact us to get started.
Related Resources: