Meet your milestones faster with Altasciences' targeted approach for recruiting special and patient populations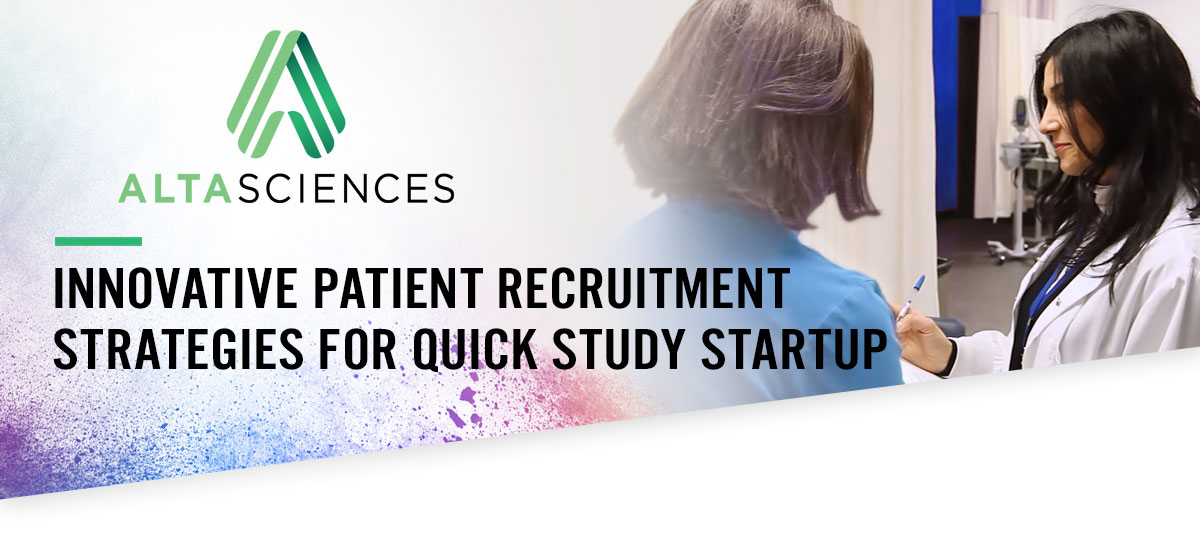 Altasciences' clinical pharmacology services involving patients and special populations include a scientific/medical and operational set-up that enables us to perform studies within one of our own Phase I/II centers or in collaboration with an extensive network of investigators. Over the past 25 years, our approach has demonstrated proven advantages and has resulted in delivery of faster and better patient pharmacology data to our clients.
Recruitment
Altasciences has a full-time, in-house recruitment team and call centers at each of their clinical facilities. We design effective and efficient recruitment strategies to reliably meet your targeted milestones. We keep up with constantly changing web technologies and look for new ways to connect and interact with our participants. The strategic use of online media allows us to target segments to a specific demographic.
Our online participant portal is unique in the industry. Participants can schedule a screening appointment for studies that match their profile, track screening results, and confirm their presence for the start of a trial. We also have a robust relationship management system that allows us to reach out to a targeted list of participants with our database throughout a study's progress.
Phase I/II Capabilities
Altasciences partners with local research teams and hospitals to expand our Phase I/II capabilities.
We offer a flexible set-up that allows us to identify the appropriate operational strategy according to project-specific requirements. We create tailor-made solutions based on three core elements:
Altasciences' Phase I/II Centers: Study performance in one of our own Phase I centers in Kansas City or Montreal.
Altasciences – hospital relationships: Altasciences medical and clinical operational staff supports study conduct at external hospitals thereby enabling a Phase I/II setting at sites with direct access to patient populations.
Altasciences-managed sites: Management of independent specialized investigational sites in North America.