NEW EMA SAFETY GUIDELINES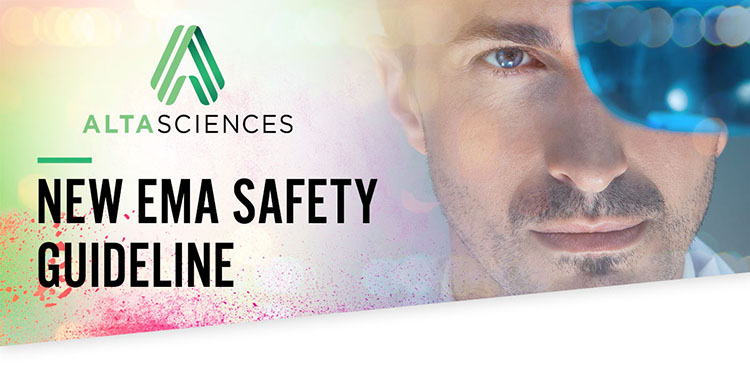 The European Medicines Agency (EMA) has updated its guidance on first-in-human (FIH) clinical trials. The objective is to help drug sponsors "transition from non-clinical to early clinical development and in identifying factors influencing risk for new investigational medicinal products".
The EMA updated the guideline since trial protocols have become "increasingly complex" with more multiple ascending dose clinical trials and trials that often include different parts within a single protocol.
The updated guideline includes considerations on quality aspects, non-clinical and clinical testing strategies, study design and the conduct of FIH/early clinical trials. It also includes guidance on the handling of adverse events in relation to stopping rules, and information on how to progress to the next dosing level. A new section was added entitled "Dosing selection for FIH and early clinical trials" to offer guidance on determining the starting dose for healthy volunteers and patients; criteria for dose escalation; defining the maximum exposure; moving from single to multiple dosing; and determining the route of administration.
At Altasciences, we are always aligned with the latest guidances for your FIH clinical trials. We place the safety and well-being of trial participants at the forefront of our drug development programs and ensure that we continuously apply the experience gained from over 200 FIH studies we have conducted.
We have built a robust feasibility process that closely considers the risks of every study we run, with particular focus on FIH studies. The process of evaluating and mitigating risks starts the day we first talk to our sponsor about the study and continues until we have dosed the last patient. Our audits by European regulators, such as MHRA, have consistently had positive results and have given us useful feedback on the safety requirements we must meet.