NEW PODCAST — Sample Collection Kits and Lab Manual Services
Sample Management Based on Your Specific Needs
Did you know that Altasciences' Material Management Team has over 25 years of experience? Indeed, our experts in sample management processes have been supporting clinical trials worldwide for over two decades.

We have designed an efficient system for accurate and safe clinical sample preparation, collection, and shipment from trial sites to bioanalytical laboratories.
Watch to learn more.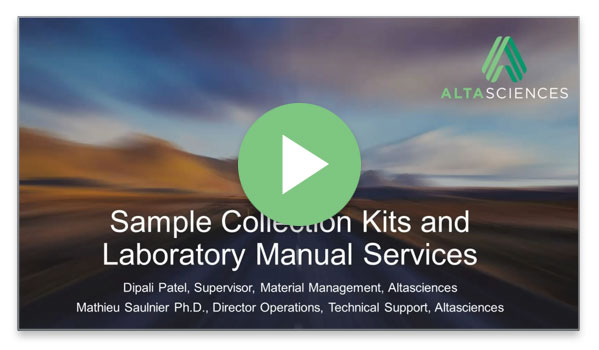 Questions about our customized offering? Send us a message.

You may also be interested in:
Altasciences transforms the traditional outsourcing paradigm by simplifying and streamlining drug development solutions, whether for a single study or multiple programs, to offer an integrated/synchronized approach to CRO and CDMO services from lead candidate selection to clinical proof of concept, and beyond.