Nonclinical Considerations for Ophthalmic Drug Development
Ophthalmic drug development comes with a unique set of challenges and complexities. To maximize your chance of success, it is best to rely on a drug development partner with regulatory knowledge, scientific and technical expertise, and a thorough understanding of the market in this growing therapeutic area.
In our latest podcast episode, learn about the key considerations for developing your ocular safety assessment program, including selecting the right animal model.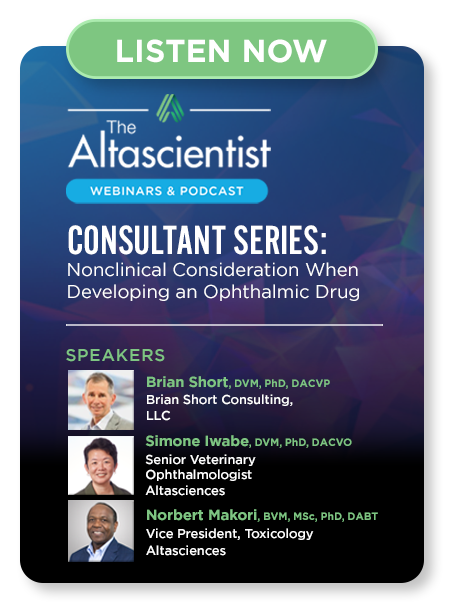 Altasciences' clients benefit from working with a single CRO/CDMO partner, from prototype formulation through preclinical testing, to early phase clinical trials, and manufacturing. This could mean up to 40% in both time and cost savings.
Have questions? Speak with one of our experts.
You might also be interested in: