PODCAST — How a Common Injury Turns Into an Addiction
Episode 2 — The Many Faces of Recreational Drug Use
Prescription drug abuse has been an ongoing public health concern in North America. In this second episode of "Chasing the Dragon — A Series of Candid Interviews with Opioid and Stimulant Recreational Drug Users", you will hear from an individual who began using opioids following a back injury. Then, Altasciences' Dr. Beatrice Setnik, CSO, and Dr. Debra Kelsh, Psychiatrist and Principal Investigator, provide a unique perspective around the behaviors of drug abuse.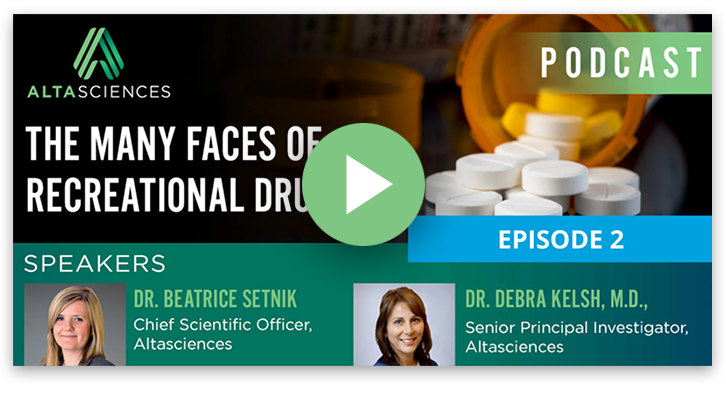 In case you missed it, watch Episode 1 here.

Speak with an expert about your research needs.

You may also be interested in the following:

Altasciences transforms the traditional outsourcing paradigm by simplifying and streamlining drug development solutions, whether for a single study or multiple programs, to offer an integrated/synchronized approach to CRO and CDMO services from lead candidate selection to clinical proof of concept, and beyond.