Psychedelics — A New Era of Modern Medicine
The potential use of psychedelics for the treatment of various CNS indications is filling the drug development pipeline. Researchers in the field are examining modified chemical structures and analogs to psychedelics, to demonstrate efficacy and mitigate potential side effects.
In this podcast, Altasciences' and DevelRx's scientific experts examine the preclinical, clinical, and regulatory requirements and strategies that second-generation psychedelics may utilize to differentiate their pharmacological profile. We examine how to demonstrate efficacy and generate safety data that may distinguish psychedelics from first generation candidates.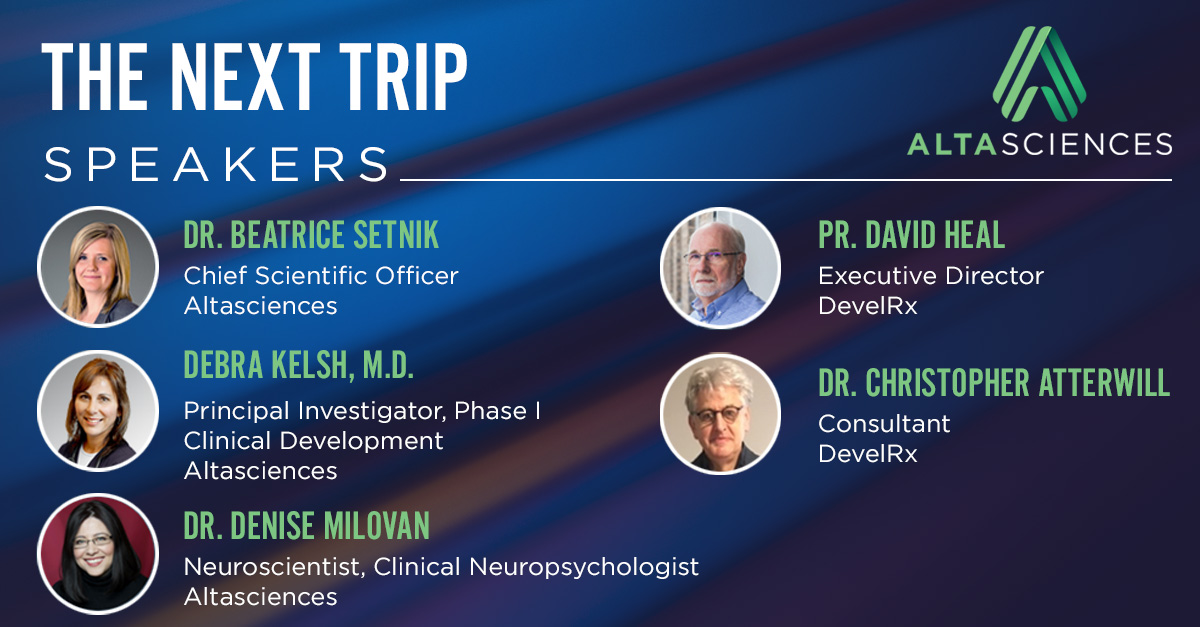 Speak with an expert about your research needs.
You may also be interested in the following:
Altasciences transforms the traditional outsourcing paradigm by simplifying and streamlining solutions, whether for a single study or multiple programs, to offer an integrated/synchronized approach to CRO and CDMO services from lead candidate selection to clinical proof of concept, and beyond.