Start Your Clinical Trials Sooner
Our clinical trial experts set your drug development program up for success by proactively preparing and performing each critical moving part while others are underway. As a single source for early phase drug development solutions, we integrate and synchronize key CRO/CDMO activities, such as clinic-ready manufacturing, bioanalysis, clinical study conduct, and regulatory review, so that you're always ready for the next step.
Check out how we do this and experience the difference.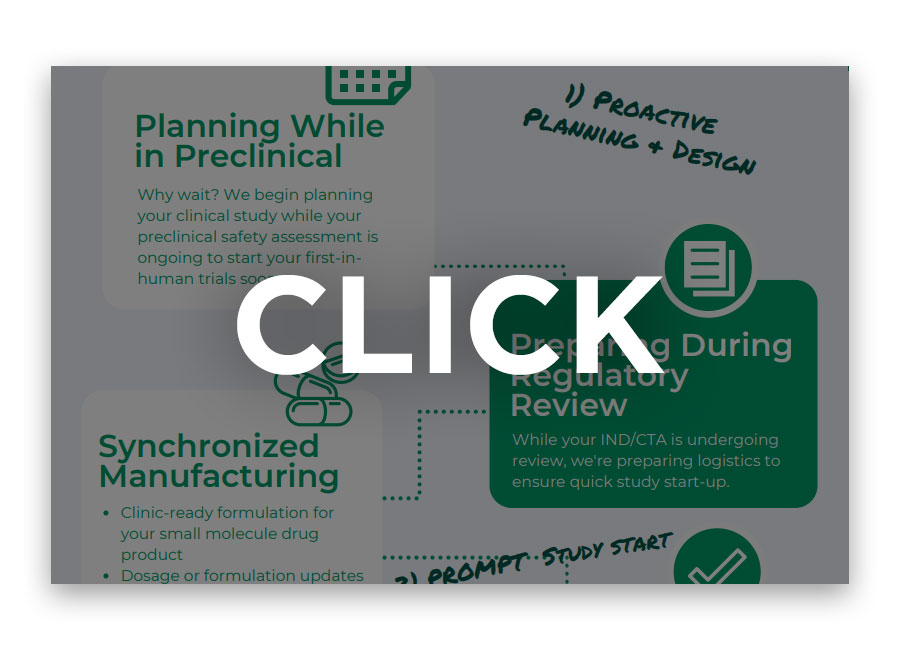 You may also be interested in the following:
Webpages:
Fact Sheet:
Altasciences transforms the traditional outsourcing paradigm by simplifying and streamlining solutions, whether for a single study or multiple programs, to offer an integrated/synchronized approach to CRO and CDMO services from lead candidate selection to clinical proof of concept, and beyond.