Take a Sneak Peek at Our Kansas City Clinical Facility
Highlights of Our Kansas City Research Campus
Altasciences' clinical facilities are dedicated to the conduct of early phase and clinical pharmacology trials in a wide range of therapeutic areas. Our Kansas City clinical facility works in unison with our 6 other sites to offer an integrated drug development solution from lead candidate selection to clinical proof of concept and beyond. With over 25 years of experience, conducting 285+ trials annually, our clinics are flexible and adaptable for single or multi-site clinical trials.

Our Kansas City purpose-built clinic features:
140 beds
On-site USP 797 certified pharmacy
36-bed specialty clinical unit for sequestering patient populations
Upscale facility with accommodations that ensures best recruitment and retention
Dedicated QT unit
Principal Investigators with psychiatry and epidemiology specializations
Neuro/CNS specialization — over 40 Human Abuse Potential (HAP) studies conducted
Full-service capabilities including bio analysis, manufacturing, designing, conducting, and reporting on clinical pharmacology studies required for regulatory submission.
Virtually step inside our KC clinic here.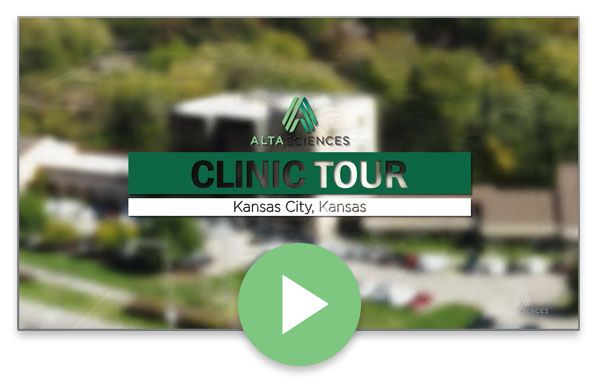 You may also be interested in the following:
Webpages:
Video: Quick Chat with Dr. Kelsh — Leader in CNS and Human Abuse Liability Studies

Altasciences transforms the traditional outsourcing paradigm by simplifying and streamlining drug development solutions, whether for a single study or multiple programs, to offer an integrated/synchronized approach to CRO and CDMO services from lead candidate selection to clinical proof of concept, and beyond.