Things You Never Knew ― Benefits of Working With a Drug Development Consultant
The importance of working with a drug development and manufacturing consultant
In this podcast with Dr. Daniel E. Levy, we uncover the key considerations when putting together your drug development and manufacturing program, the importance of securing a drug development and manufacturing expert, and the most important things to look for in an integrated CRO/CDMO partner.
Listen to the podcast!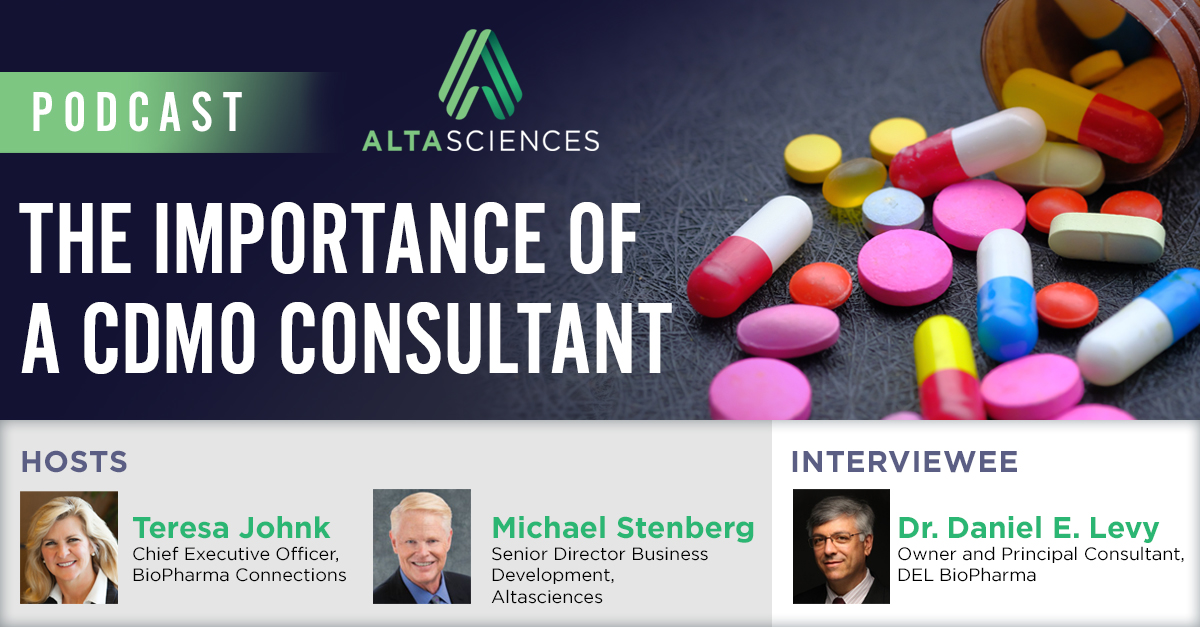 You may also be interested in the following:

WEBINAR ― Join Altasciences and Prince Terminal Sterilization for a complimentary webinar to find out why the FDA and EMA recommend terminal sterilization over aseptic manufacturing, and its many advantages for your drug products.
Altasciences transforms the traditional outsourcing paradigm by simplifying and streamlining drug development solutions, whether for a single study or multiple programs, to offer an integrated/synchronized approach to CRO and CDMO services from lead candidate selection to clinical proof of concept, and beyond. Our experts in pharmaceutical contract manufacturing and analytical testing are ready to support you for formulation, method development and validation, clinical trial supply, and commercial batch manufacturing. We have tested or manufactured almost all available dosage forms on the market, including liquid- and powder-filled capsules, nano-milled suspensions, creams, gels, and terminally sterilized injectables.