Top 5 Ways Liquid-Filled Capsules Accelerate Your Drug Development
Advantage of Liquid-Filled Capsules in Drug Development
Choosing the right dosage form for your API can be the key to accelerating your drug development timeline.

Liquid-filled, hard-shell capsules offer countless benefits over tablets and other solid oral dosage forms, in all phases of drug development ― especially for highly potent or challenging APIs.

View the infographic to learn more!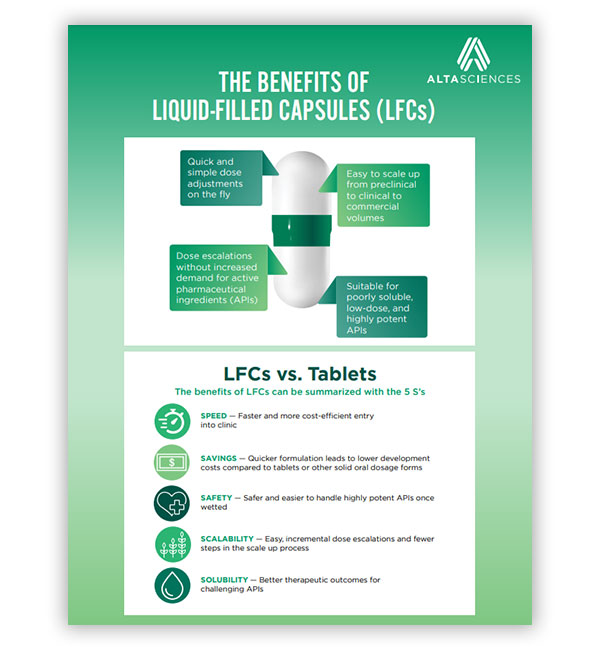 Have questions? Speak with one of our experts.

You may also be interested in:

Altasciences transforms the traditional outsourcing paradigm by simplifying and streamlining drug development solutions, whether for a single study or multiple programs, to offer an integrated/synchronized approach to CRO and CDMO services from lead candidate selection to clinical proof of concept, and beyond.