Your CDMO Partner – From Formulation to Commercialization
In an industry where there is no shortage of drug development and manufacturing partners, you may ask:
WHY ALTASCIENCES?
Here are a few reasons:
We are highly skilled in handling complex formulations and highly potent compounds, and have tested or manufactured a wide variety of dosage forms.
We offer significant expertise in the production of liquid-filled capsules, using cutting-edge technology for an exceptionally high "Right First Time" rate in releasing quality batches.
We can resolve your solubility and bioavailability challenges with techniques such as nanomilling.
We offer fully integrated, end-to-end solutions, from discovery to preclinical to clinical proof of concept, and beyond. You will benefit from working with one partner to get your drug product to clinic, faster.
Watch to learn more on our expertise and how we can accelerate your drug development program.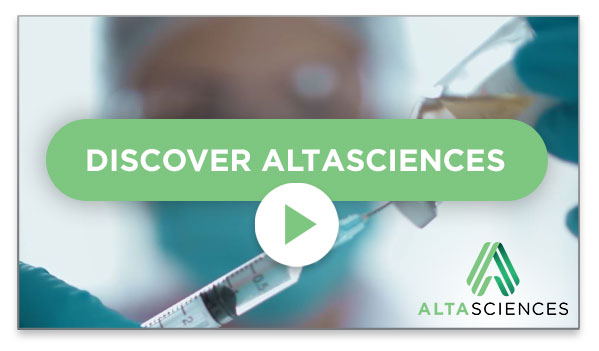 Interested in speaking with one of our experts? Contact Us.