Access Earlier Clinical Data to Accelerate Your Program
Phase I and II Combined Protocols Can Give You Earlier Access to Important Data—Here's How
Have you considered combining Phase I and II protocols to advance certain analyses? Think DDI, QT assessment, food, age, or gender affect, or cognitive or dependence evaluation. With earlier access to this highly relevant data, you have the power to make more informed decisions as you progress your drug through development, and possibly obtain a waiver for certain later-phase studies.

Our experts in protocol development are ready to design your ideal program, giving you the earliest, most complete understanding of your developmental product.

Read The Altascientist for a more complete discussion on combined protocols, including two scenarios.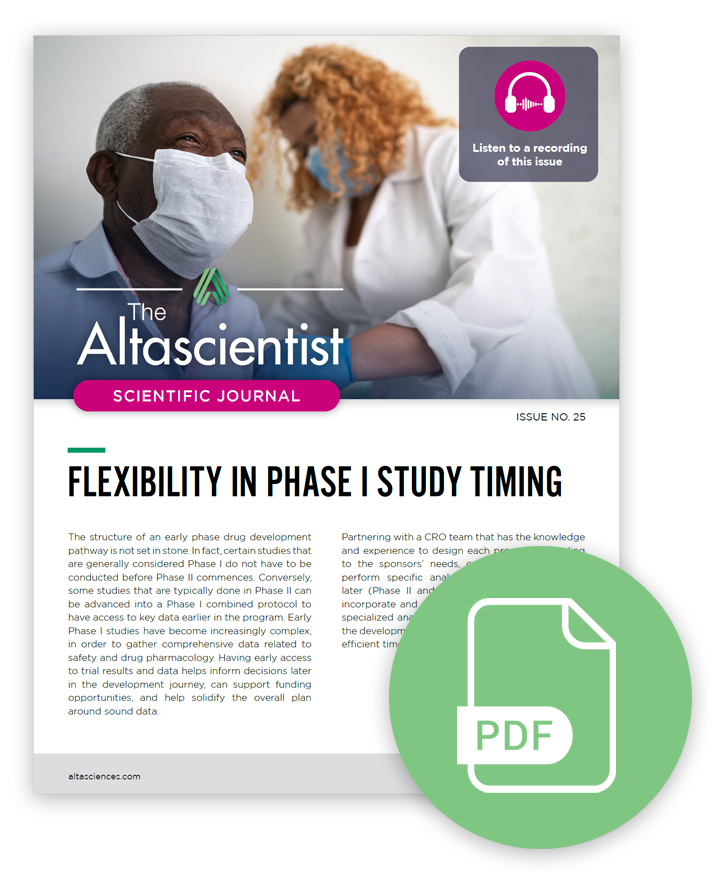 DOWNLOAD your copy, or listen to the AUDIOBOOK.

Have five more minutes? Browse these webpages for more important information:

Altasciences transforms the traditional outsourcing paradigm by simplifying and streamlining drug development solutions, whether for a single study or multiple programs, to offer an integrated/synchronized approach to CRO and CDMO service