Early Phase Drug Development Solutions
Early Phase Drug Development Solutions
Altasciences has developed the expertise to fast-track early development programs. Our unique experience allows us to seamlessly integrate outsourced preclinical to clinical programs.
Whether for conventional therapeutic agents or biotechnology products, our clients have been reaping the benefits of a successful partnership and accelerated drug development… without increasing risk.
Altasciences provides Proactive Drug Development, a comprehensive, integrated early phase drug development solution. With all early phase CRO/CDMO services being handled within one organization, Altasciences has a holistic overview of your program. This vantage point gives us the ability to anticipate and resolve any situation that might impact the course of your project. The outcome is a results-driven exchange of information that reduces complexities, mitigates risks, condenses timelines, and enables cost savings, whether you are conducting just one study or an entire drug development program – from lead candidate selection to clinical proof of concept, and beyond.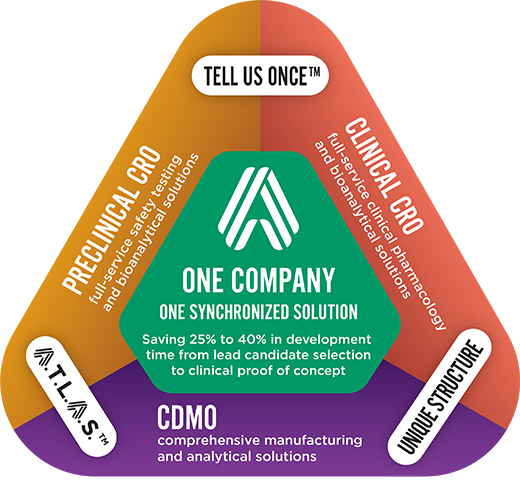 Proactive Drug Development is a comprehensive solution that accelerates early phase drug development using an integrated approach; advancing your molecule quickly through major milestones to deliver valuable decision-making data, faster.
Optimize your early drug development timeline
From lead candidate selection to clinical proof of concept, whether for one study or an entire program – with customized roadmaps, supported by real-time data generation, a proprietary communication platform, and central program management and scheduling.
Benefit from a truly integrated CRO/CDMO drug development solution
Reduced administrative burden, coordinated handoffs, transparent sharing of information and seamless, synchronized processes, all within the same organization.
Partner with an expert team
Partner with an expert team that has decades of experience in drug development, and has successfully completed thousands of large and small molecule studies in a wide range of therapeutic areas.
Work with a dedicated cross-functional Program Manager
Be supported throughout the lifecycle of your study or program by a team of industry experts that brings together regulatory guidance and leading scientific insight, taking a compound from preclinical into early phase clinical development
Our vision
To change the traditional model of contract research. To focus on our strength as an integrated development organization. Harnessing our skills and focusing on early phase development. Using our expertise for research to complement our abilities in drug development. Creating a true partnership with our clients that enables a mutually supportive relationship built on a combination of good science and good communication.
From the outset, we proactively determine the right strategy for your unique program. With flexible solutions, real-time data, and a results-driven exchange of information, you will reach your critical decision points faster and more fully informed.
Clear, Consistent, Communication Across our Scientific and Operational Teams
Consistency and communication are vital elements of a successful early phase drug development program.
Clear, Consistent Communication Across our Scientific and Operational Teams
We provide you with a dedicated team of preclinical, manufacturing, clinical, bioanalytical, and regulatory experts, with access to a proprietary database that provides visibility of your program information and preferences to all team members, at all times. With this level of connection, you can rest assured we are all pulling in the same direction, acting as an extension of your organization. The result is a consistent approach, smooth process, and comprehensive data package that meets all regulatory requirements.
Tailored Solutions for your Program Requirements
 Tailored Solutions for Your Program Requirements
Our Proactive Drug Development solution brings a flexible, tailored approach to early phase CRO/CDMO outsourcing, with options such as study-by-study or targeted-milestone invoicing, all with guaranteed deliverables to meet your unique financial needs. It's just another way you can maximize your asset's value — and your bottom line.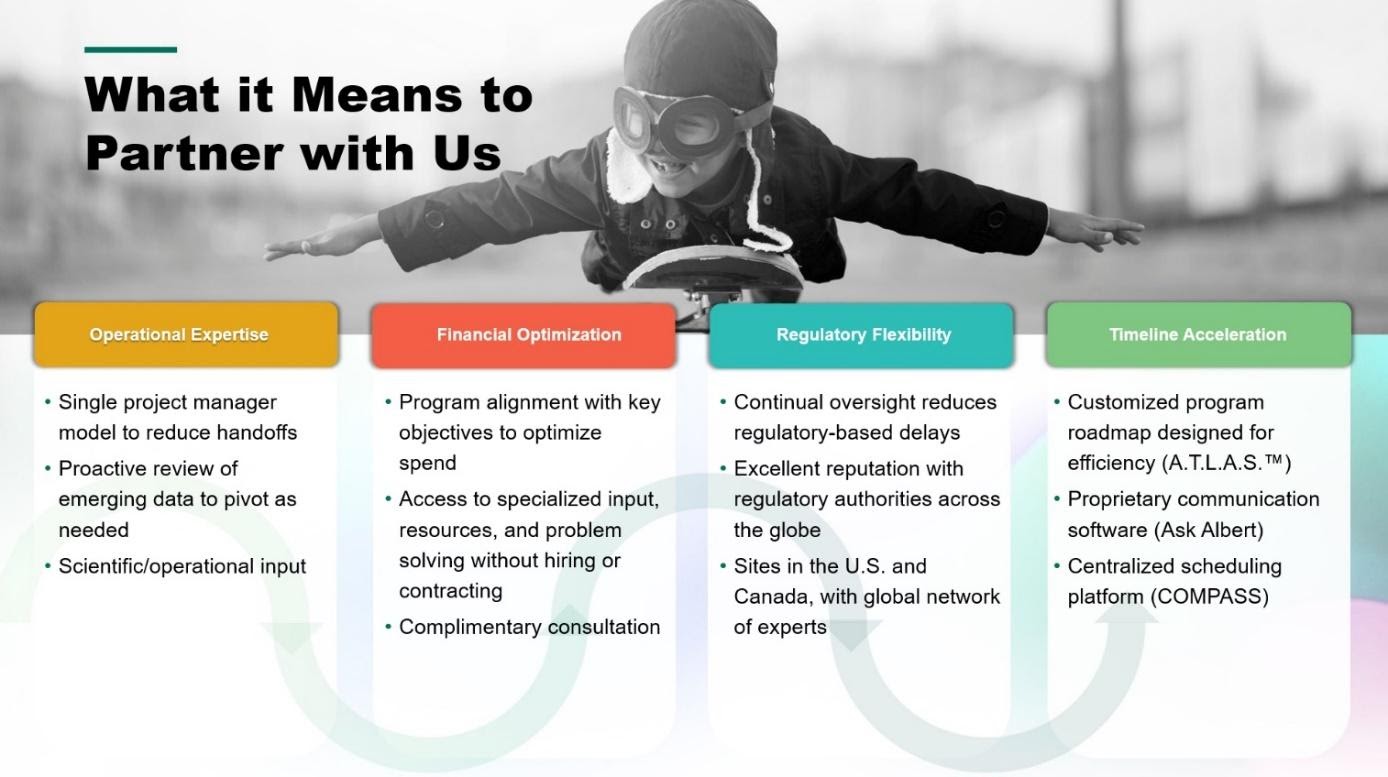 Image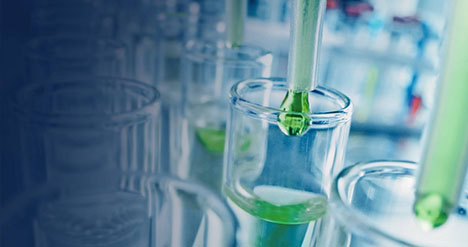 Full Program or Stand-Alone Activities – You Decide
Whatever you have in your plans, we can help you reach your goals.
Full Program or Stand-Alone Activities – You Decide
Whatever you have in your plans, we can help you reach your goals. Whether you partner with us for one study or a complete IND/CTA-enabling program, we treat you with equal importance. We demonstrate our commitment to making your project a success by providing a cohesive strategy and a roadmap for success. At Altasciences, every client matters.
Selecting the Best Candidate
We offer drug development solutions that help you quickly select and develop your best molecule.
We can identify the safest molecule by comparing the test articles in a series of short-term, non-GLP screening studies that detect unusual clinical observations and pathological effects. Each lead optimization study is unique and designed on a case-by-case basis by expert scientists. Using abbreviated study protocols and summary reports that emphasize the use of tables over text, we deliver important, decision-ready results in the shortest amount of time possible.
Bioanalytical Solutions
We have a full range of bioanalytical solutions for all stages of development, delivered by over 250 scientific experts working in state-of-the-art, purpose-built laboratories in the U.S. and Canada, including designated containment Level 2 areas for work with Risk Group 2 pathogens. Our fully integrated bioanalytical services are driven by your assay requirements, and we work collaboratively with your team to develop the robust assays that deliver reliable, accurate results – from discovery to preclinical to Phase 4.
We have specialized capabilities in microsampling (including bridging studies), and a dedicated ligand binding lab for your large molecule analysis needs, with knowledge and experience in vaccines, oligonucleotides, biosimilars, and other biologic specialties. Our highly skilled bioanalytical team will become your trusted partner as they navigate critical control points at each stage of development:
Industry-recognized subject matter experts for both small and large molecules
25+ years of regulatory experience
History of successful regulatory inspections
Test facilities situated in proximity to our preclinical and clinical sites
Experience with GLP and GCP
Thorough understanding of both preclinical and FIH SAD/MAD study timelines
IND/CTA-Enabling Preclinical Safety Assessment
Leverage our team's decades of expertise in supporting drug development programs for hundreds of regulatory submissions each year. With Proactive Drug Development, we seamlessly integrate the complete array of preclinical services, from lead optimization, drug metabolism and pharmacokinetics, acute and repeat-dose toxicology, safety pharmacology, pathology and bioanalysis to assure successful design and conduct of your program — all the way through IND/CTA submission and into FIH clinical studies.
Our preclinical drug development offerings feature rigorous attention to your needs, including data integrity, scientific excellence, and a strong focus on animal welfare. Our solutions include IND- and NDA-enabling toxicology, safety pharmacology, and laboratory services that meet global regulatory requirements for both small and large molecules. Our preclinical and clinical services experts work hand-in-hand to ensure a rapid and smooth transition from safety testing to FIH trials.
Manufacturing and Analytical Solutions
We offer integrated CDMO services and facilities that simplify the logistics of your drug development programs through Proactive Drug Development. We have tested or manufactured almost all available dosage forms on the market, including liquid- and powder-filled capsules, nano-milled suspensions, creams, gels, powders, tablets, and terminally sterilized injectables. Our expert pharmaceutical contract manufacturing team is ready to support you for validation, commercial batches, or controlled substances. Analytical services include development and validation of methodologies and a range of product-release testing, as well as ICH stability storage.
The training we provide our CDMO workforce is second to none, ensuring that our team has the skills to complete your project to the highest industry standards. All of our processes are supported by U.S.- and EU-compliant cGMP procedures, in conjunction with a robust, ongoing training program.
Our 65,000-square-foot facilities and state-of-the-art equipment are designed, built, and fully qualified to meet and/or exceed all current regulations and guidances. We are agile, flexible, and always available.
Our GMP facility features an analytical lab, R&D formulations lab, multiple manufacturing suites − including segregated and dedicated potent handling capabilities − and a warehouse.
First-in-Human Solutions
With purpose-built facilities for Phase 1 studies, Altasciences provides the critical capability to examine the early clinical safety, tolerability, and pharmacokinetics of drug candidates for a vast range of therapeutic indications. Our Phase 1 clinics are staffed with some of the most experienced clinical, nursing, and scientific teams. With in-house expertise from pharmacists, medical equipment technologists, statisticians, and bioanalytical scientists, we have access to a wide range of resources that fit the requirements for each step of your study.
Housing a team of acknowledged experts in clinical pharmacology, our Phase 1 clinical facilities have been the backbone of our development programs, specializing in FIH studies with new chemical and biologic entities. Together with our preclinical facilities and bioanalytical laboratories, we provide a fast pre-lND route to Phase 1 trials. For example, we can complete a small molecule program from preclinical evaluation to regulatory submission in just 25 weeks. With our tightly managed development programs, we aim to initiate Phase 1 studies 6.5 weeks after completion of the safety assessment program and regulatory submission (on condition of receiving regulatory approval).
With Proactive Drug Development, compounds are more effectively brought through development, as the knowledge acquired from preclinical studies informs clinical phases. Our 25+ years of excellence and insight ensure that your FIH studies are planned with two key elements at the forefront: scientific integrity and human subject safety. We are experienced at designing and conducting complex studies involving special populations, multiple endpoints, and adaptive protocol designs, as well as additional evaluations, such as dependence, human abuse potential (HAP), driving simulation and other cognitive batteries, cardiac assessment, and more. Our clinical pharmacologists are also proficient at designing NDA-enabling studies, including single and multiple ascending dose studies, as well as testing for various effects, such as age, gender, and food.
Backed by decades of FIH trial experience for small molecules and biologics, we offer the opportunity to begin the regulatory process in either the U.S. or Canada. Our FIH trials routinely include assessments of biomarkers or symptoms to establish proof of concept (POC). Our toxicologists provide support in calculating starting doses, and work with our clinicians in determining the best Phase 1 clinical trial monitoring practices for effects observed during preclinical trials.
Our experts will work with you to compile the Investigator's Brochure, and remain available to answer any questions that may be raised by the Investigational Review Board. Furthermore, we routinely use the latest bioanalytical instrumentation to determine drug levels in Phase 1 studies, analyze samples, and report the results prior to administration of the next dose level, for a synergistic process that helps save valuable time.
Proof of Concept
With Altasciences, your POC study can be designed even before having a complete data package. You can benefit from a streamlined approach by working in parallel on study feasibility and site assessments, incorporating relevant biomarkers and leveraging adaptive trial designs. Increase your clinical ROI by applying the right level of medical, scientific, and therapeutic expertise, as well as patient stratification strategies, to your program.
When you're ready to see the impact, contact us to arrange an economic valuation session to analyze the potential efficiencies based on your specific program parameters.